In my household, #ALA11 is known as "Librarians Gone Wild" and I think the name does really fit! It's hard to put into words how wonderful this experience has been so far, but I think the greatest part of it has been making connections with people whose work I've read – authors, bloggers, friends on GoodReads, librarians on list-serves, reviewers.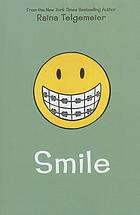 On the first day, I walked into the exhibit hall's graphic novel artist's lane because I knew my students adore graphic novels. I'm quite a shy person, not very good at asserting myself into conversations, so I was waiting patiently to say hi to Raina Telgemeier
, the author of our most popular graphic novel Smile
, when she saw me and shouted, "Mary Ann! Hello!!!" and gave me a huge hug. I've never met Raina or her husband Dave Roman
before, but I've shared my enthusiasm for their stories on my blog and on Twitter. My support (and truly, the support of my students) has meant a lot to them, and Raina recognized me immediately from my blog – I was stunned!
I'm just thrilled to connect with the people who create these stories that mean so much to our children. That's really the heart of it. These stories enrich our children's lives, help them make meaning out of the confusing times, bring them hope and joy when they may be sinking low, and keep them company when they may feel alone. And I want to be able to share that appreciation with the artists who make huge efforts and take tremendous risks to share these stories.
I've shared even more stories about wonderful people I've met, so come visit on my blog at Great Kid Books. Make a connection, online or in person – it will be a lasting one, one that you'll truly treasure when you get home.
Mary Ann Scheuer