The weather outside is…pretty gross, let's be honest. It's the perfect time to snuggle up with a great mystery! We focus a lot on new and upcoming titles (because they're EXCITING!) but our library shelves are filled up with backlist. Let's take a look at some charming and fun mysteries that your tweens will be mad about.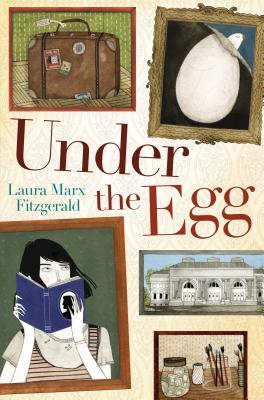 Theo is delighted when she finds a beautiful painting hidden underneath an other painting at her grandfather's home–she's trying to find money to save their family house. But her grandfather had been a security guard at the art museum. Could the painting be stolen?
Being an Inquisitor is not a job for a nice Jewish boy, but once the police get wind of the fact that Sacha can see witches, he's apprenticed anyway. This alternate history of early 20th century New York–with magic–is delightful. If your tweens love it, no worries! There's a sequel.
Enola Holmes is the 14-year-old sister of Sherlock and Mycroft Holmes. When her mother disappears on her birthday, her much older brothers swoop in to haul her off to boarding school. But Enola is just as clever as her siblings and is determined to figure out where her mother is. She soon escapes to London and begins investigating all on her own. First in a 6-book series.
Sophie and Grace are in the seventh grade, are best friends, and they spy on their neighbors. Just as a game. But one night, they witness a really scary, really bloody scene at the home of their school counselor, and they're determined to get to the bottom of it–and it quickly isn't a game anymore. If you love Young and Yang, don't worry–a second book has just been released!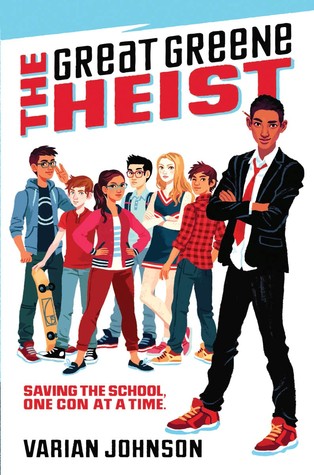 What's a discussion of mysteries without a good heist story?? Jackson Greene is a reformed schemer and conman. Those days are behind him, and he just wants to get on with his middle school life. But when he gets wind that the upcoming school president elections may not be on the up-and-up, he can't stop himself from assembling a crack team to make sure everything goes the right way. Excellent, diverse cast, and super fun adventure, and a sequel came out just this week!
*
Our cross-poster from YALSA today is Ally Watkins (@aswatki1). Ally is a library consultant at the Mississippi Library Commission.