Last year, I wrote a post about books for kids that have creep appeal but aren't downright terrifying. I'll make my shameful confession again:
I'm a wuss. And because of that, Halloween isn't really my jam. I hate being scared!! I DO, however, enjoy some good creepiness or eeriness, and some good suspense. So here are some more titles (all of these are out in 2015) for you to share with your patrons. Good luck with your Halloween/Fall Festival/Harvest programs, librarians! Happy October!
Pram can see ghosts. She's always been able to. And it's never mattered much that she doesn't have many friends that are actually alive, but then her aunts put her in school and she makes a friend who has lost a parent and is looking for answers. This adventure takes them from spiritualists to haunted houses and they definitely land in more trouble than they bargained for.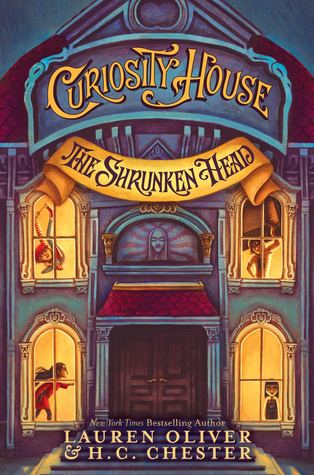 Lauren Oliver's latest is about several children with extraordinary abilities growing up in an oddities museum. But when an antiquity–yes, the shrunken head–is stolen, the kids embark on an adventure to get it back, but they encounter several murders and shady truths from their past. Super fun and creepy, this one will delight your kids.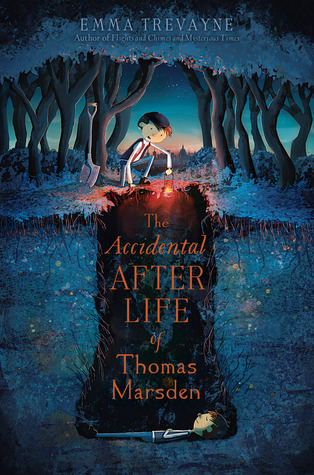 Thomas Marsden is a grave-robber. It's a bad business, but it becomes even worse when he opens up an unmarked grave one night and finds a boy that is the spitting image of Thomas himself. What's going on? And what do spiritualism, death, and the faery folk have to do with Thomas?
The Jumbies is a little bit on the scarier side, but it's also just excellent. Rooted in Caribbean folklore, this book is the tale of Corrine, who definitely isn't afraid of jumbies. They aren't real, they're just stories parents make up to scare kids. But then strange things start to happen at night, and a beautiful and bewitching woman shows up on the island. Can Corrine and her friends save the island?
Happy Halloween!!
*
Our cross-poster from YALSA today is Ally Watkins (@aswatki1). Ally is a library consultant at the Mississippi Library Commission.