Earth Day is April 22nd this year. However, I want to point out that April is also National Humor Month. I am making a large sacrifice here to bring you a post about introducing your youngest library patrons to citizen science instead of something rib tickling, side splitting or otherwise thigh slap worthy. So, here we go. No funny stuff. And just as an aside, please slap only your own thighs as to do otherwise is considered harassment and is actually frowned upon in many workplaces.
A Trilogy of Cunning Plans
For your consideration, three cunning plans to expose yourself and small children to STEM this Earth Day: Citizen Science, STARnet's STEAM initiative, SciStarter, and Seed Libraries. For those of you counting along at home, that makes four (4), making this a poorly named overview of what's to come. Actually, I think there's five…oh, well.
Citizen Science
So, what exactly is citizen science? Imagine combining crowdsourcing and science combined. It makes any one of us, of any age, scientists on the ground, collecting and uploading data.
CitizenScience.gov is an official government website designed to accelerate the use of crowdsourcing and citizen science across the U.S. government.
And here a video says, like, a million words:
You'll find that PBS Kids through their Scigirls program introduce children and families to citizen science. Better yet, there's a wonderful online form for figuring out where to jump in!
Blue Dot Kids Press will plant a tree, via a partnership with One Tree Planted, for each child who participates in our Earth Day activity. This initiative is designed to promote citizen action. Because. children like knowing they're making a difference in the world!
SciStarter
SciStarter is YOUR jumping off point for citizen science. They work with PBS Kids, Girl Scouts and many more organizations. What is more, be sure to to explore their Citizen Science Month page!
Darn it Jim, It's 'Astronomy' not Astrology!
If you're trekking through citizen science, why limit yourself to just the earth this Earth Day? The sky's the limit, I always say!
But, where to begin?!

As seen at ALA 2016!
STARnet Library Network is a hands-on learning network for libraries and their communities across the country. STAR Net focuses on helping library professionals build their STEM skills by providing "science-technology activities and resources" (STAR) and training.
What do they offer??
Seed Libraries
Seed librarians are so up beet!
Why reinvent ye olde wheel? American Libraries, and others have all you need to get started and get lending!
Just ask Schrute Farms, seed libraries just can't be beet! They are probably the most sustainable form of library lending. Start with starter seeds. Then, have lenders promise to bring back more seeds from their own crops. Easy peas-y!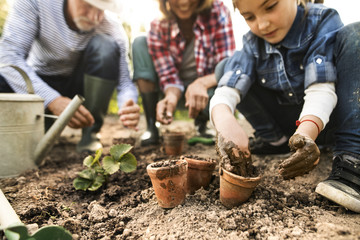 Combine planting a garden with the book Michelle's Garden and use these activity sheets!
10 Ways to Get Kids to Enjoy Gardening
Some great STEM activities to do with seeds:
Young Scientist Challenge!
Who doesn't love a challenge?! This April, why not let kids know about the 3M Young Scientist Challenge? Make sure to expose kids to science at home, science on the job and student activities.
Explore hands-on STEM learning with the 3M Young Scientist Challenge. [LEARN MORE]
STEM Learning
One of the best STEM learning sites is based in the UK. This site is chock full of ideas and lots of jumping off points for science exploration! Plus, they also have a regular email newsletter. Sign up and get started!
Be sure to check out their Earth Day stuff! — Right here!
Free Stuff!
Make a display of this! — 12 Female Scientists Your Children Should Imitate
As always, here's some great inspo, pdfs, coloring pages and more!
6 Incredibly Easy Rainbow Science Experiments​
Design a LEGO Soil Layers Model​
​Design a Layers of the Earth Model​
​LEGO Earth Science Coloring Sheets
​Earth Day Printable Projects​
Combine the new book Shark Lady with this activity kit!