March Activities, News, STEM and More means tons of ideas for March programming and crafting. Plus, enjoy a plethora of bookish news. For STEM/STEAM programming, we have you covered and of course, it's all the FREE resources you have come to love and count on.
Read on, enjoy and let us know what works for you and what crashed and burned! It's all good!
But first:
And secondly, I've made the editorial decision to pull the Just for YA! portion of this newsletter. If you still want to receive it, just send me an email at jdolce@mylakelibrary.org, or comment below. Thanks!
Let's Celebrate!
The first annual Black Children's Book Week will take place this year, February 27- March 5
Celebrate Black Children's Book Week February 27th – March 5th!
24 Black Heroes Our Kids Should Know By Name
March is…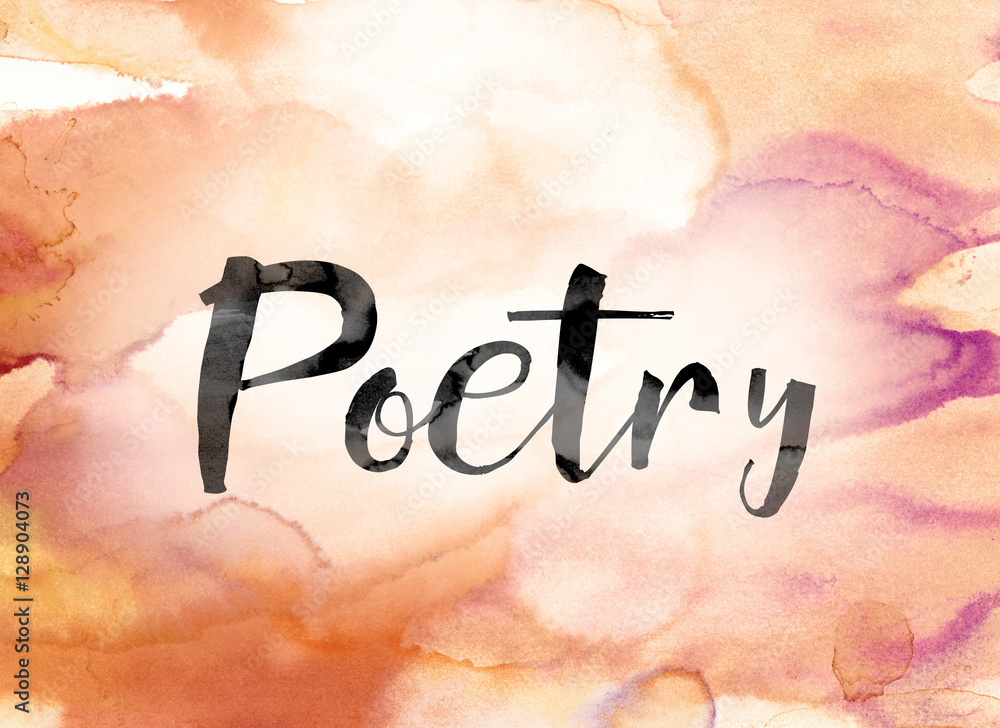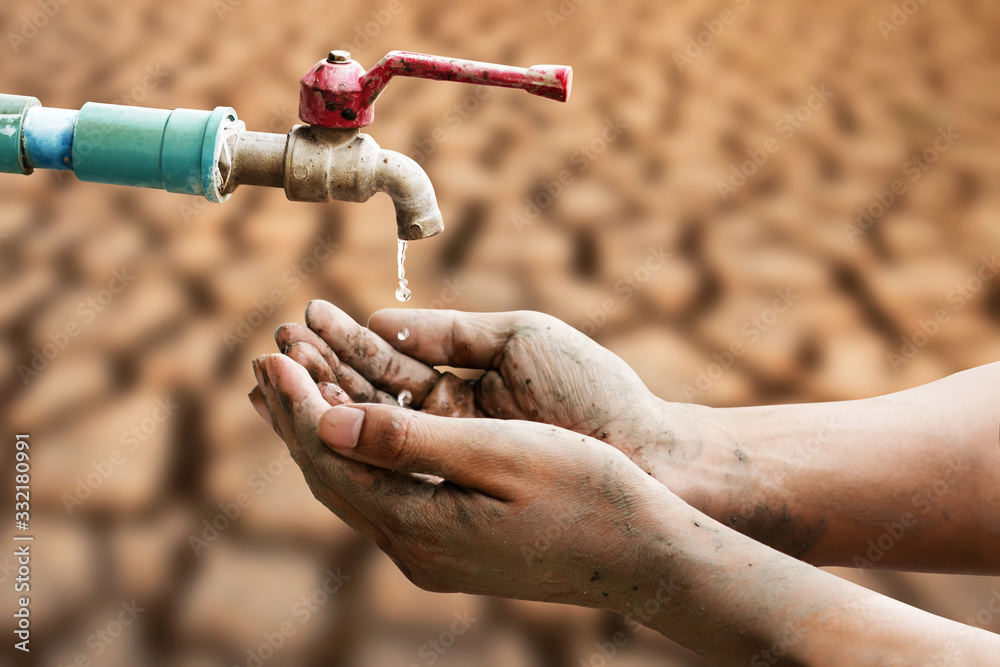 Plan your event with resources on Our Planet: Earth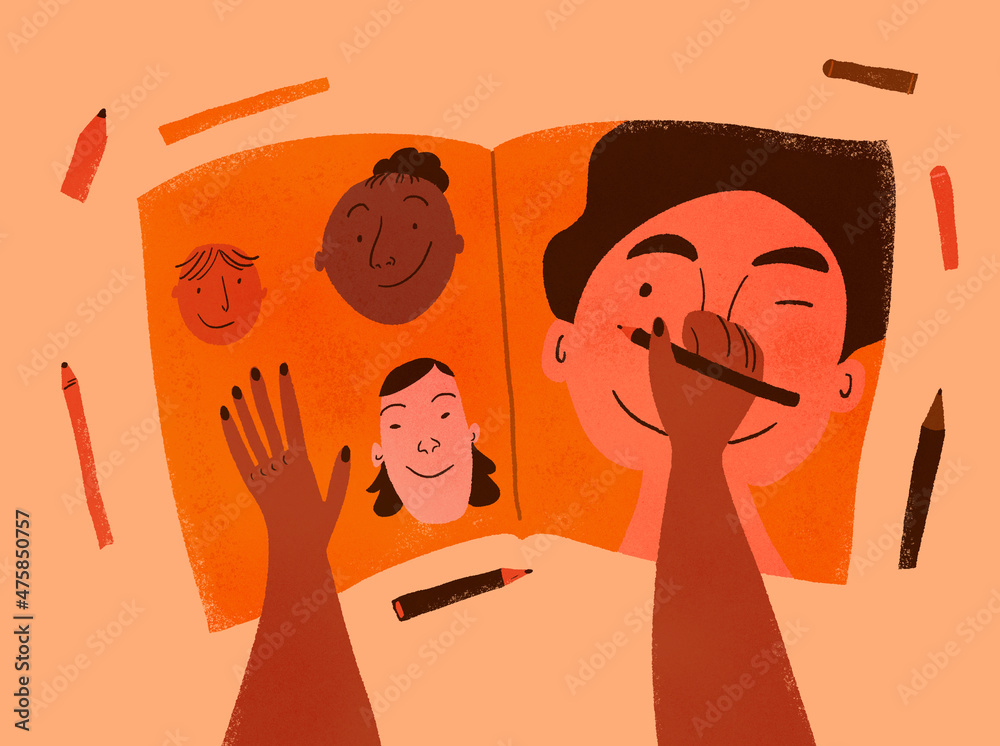 Celebrate National Library Week April 3 – 9, 2022!
This year's theme—Connect with your Library—spotlights libraries as places to get connected to broadband, computers, and other tech resources. It reinforces the idea that libraries are places to connect with media, programs, ideas, and of course, books!
All Things Comic & Graphic!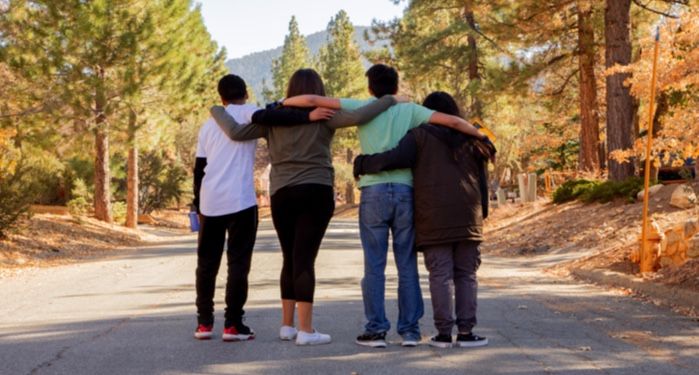 Titles Coming Out In April
Now In Diamond's Previews

Chloe Volume 6 — Available 4-20-22
Ralph Azham Volume 1 — Available 4-20-22
Magical History Tour Volume 8 — Available 4-27-22
50 Cent's production company has optioned Christopher Priest's Xerø comic series for development.
George R.R. Martin's Wild Cards anthology series is becoming a Marvel comic.
Amazon's overhaul of Comixology ignites concern from comic creators and readers.
Despite its recent best-seller status, Art Spiegelman says he won't sell the adaptation rights to Maus.
The History of the Underground Comix Movement
As long as books have been around, books have been banned. Comics and graphic novels are, of course, no exception.
Dakota Johnson is in talks to star in the upcoming Madame Web movie.
Roxane Gay is adapting her graphic novel The Banks as a TV series.
Take a look at new Substack comics projects from Brian K. Vaughan, Grant Morrison, and more.
Hayao Miyazaki's 40-Year-Old Graphic Novel Gets English Translation
Nearly 40 years after Hayao Miyazaki published Shuna's Journey, the graphic novel is finally getting an English translation. Miyazaki, who is best-known for his Studio Ghibli films, first published Shuna's Journey in 1983. Now, it's coming to English-speaking readers on November 1st, 2022. The graphic novel will be translated by Alex Dudok de Wit, who announced the project via Twitter, stating, "It's just a really beautiful story, strange even by Miyazaki's standards, sombre and luminous by turns. I can't wait for this to be out!"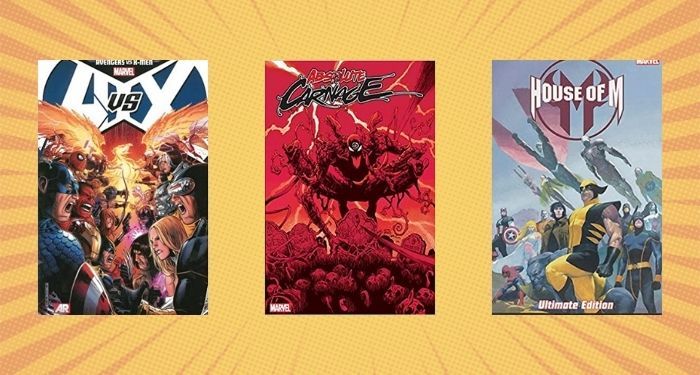 Strozier Library Chief of Security Arrested for Comic Book Theft
Four months after Florida State's Strozier Library reported nearly 5,000 items from the Robert M. Ervin Jr. collection as stolen, a suspect has been arrested. Todd Peak, Strozier Library's former chief of security, was arrested on February 4th. Between March 17, 2020 and February 10, 2021, Peak reportedly stole 4,996 artifacts from the collection, including rare comic books. Many of the comics were sold to local comic book stores, and Peak also advertised the stolen comics on public websites like Facebook. There is an ongoing investigation into the current whereabouts of the stolen items from the collection.
DC shows its lineup for 2022 movies, one of which is Black Adam, played by The Rock
ARCing
Learn Me Some Book!
TEACHERS GUIDES
Click here to find the latest teachers guides, including a brand new ASTERIX guides,
as well as posters and other giveaways such as
Free Comic Book Day issues for your comic conventions!
LEVELING INFO
We've also got our Leveling Info Page for our various series, including new leveling guides for ASTERIX,
MAGICAL HISTORY TOUR, LOLA'S SUPER CLUB, and X-VENTURE XPLORERS!
Click here to see in what grade and reading levels our series fit.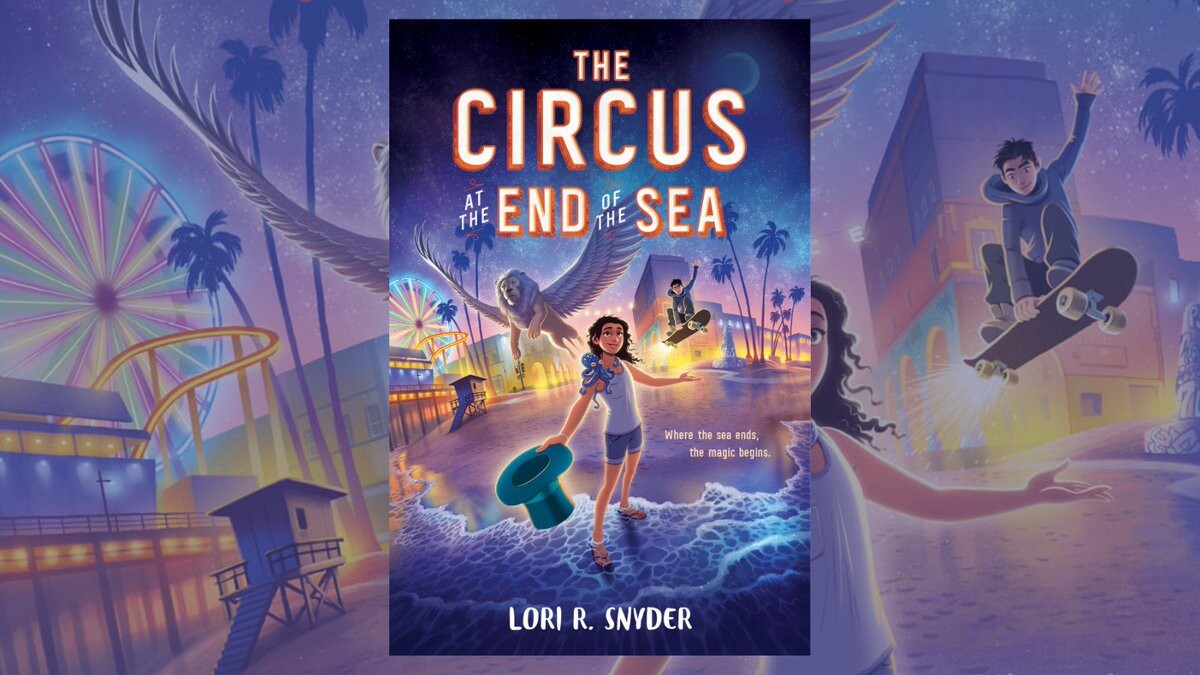 CIRCUS AT THE END OF THE SEA: EDUCATOR'S GUIDE & ACTIVITIES
Best Users: Book Clubs, Educators, Public Librarians, School Librarians, After School Programs, Home Learning
Best Audience: Children Grades 03-06
ABOUT THE ENGAGEMENT TOOLS
Step off the bus, dear reader. There appears to be traces of magic here. Should you follow it down the street to the sea? Why not? Lori R. Snyder's debut novel is a "boundlessly imaginative" (PW) novel of self-discovery for classroom read aloud's, book clubs, and to entice lonely readers who need to see believe that there is, indeed, a circus at the end of the sea.
Read Aloud
Listen to Lori L. Snyder read aloud (complete with heart-pounding sound effects):
Creator Interview
Watch Lori L. Snyder discuss the novel with Los Angeles Public Library:
Educator's Guide (1-Ring Circus)
Created by veteran classroom teacher Judie Snyder, here are 5 pages of ideas to turn a read aloud of The Circus at the End of the Sea into a 1-Ring Circus of reader engagement.
DOWNLOAD download (PDF)
Educator's Guide (2-Ring Circus)
Again created by educator Judie Snyder, here are 30 pages of chapter-by-chapter discussion questions and teachable moments for a The Circus at the End of the Sea.
DOWNLOAD download (PDF)
Il Circo delle Strade Temporary Tattoos
When humans and other creatures with extraordinary talents join the Il Circo delle Strade (a.k.a. the Circus at the End of the Sea), they are given a tattoo of the circus' most extraordinary member—Kuma, the winged lion. These Kuma tattoos are printable on your laser printer with special paper.
DOWNLOAD download (PDF)
Human Heart Mending Kit
Maddy comes to Il Circo delle Strade with a heart torn by disease and circumstance. Il Circo's heart is also struggling. Maddy discovers that she is not alone in the work to mend her heart. Heartmice, masters of stitchery, mend every human heart. Download this paper craft to remind your readers to both listen to and heal their hearts.
DOWNLOAD download (PDF)
Reader Deep Dives
Lori R. Snyder uses her blog to share real stories of everything from Circus Arts to Outstanding Octopuses.
SHARE with Readers
ABOUT THE BOOK
The Circus at the End of the Sea
By Lori R. Snyder
Published by HarperCollins Publishers
ISBN-13: 9780063047105
Age Range: 8 – 12 Years
Maddy Adriana knows that magic is real. All her life, her heart has pulled her towards things too perfect to be ordinary. One day, that tug leads her to a magical street circus, hidden in plain sight among the canals and boardwalks of Venice Beach.
For the first time in Maddy's life, she finally feels like she belongs. But the circus is in grave danger. Maddy will need to confront the frightening side of magic, as well as her own deepest fears, if she's to have any hope of saving the place she dreams of calling home.
Bring Ibi Zoboi's biography in poems about Octavia Butler, Star Child, into your classroom or library today! In this guide written by Julia E. Torres, you'll find discussion questions, activities, journal prompts, and more.Download the Guide!

Classrooms across the country were in love with Aisha Saeed's Amal Unbound, and now we have the companion novel, Omar Rising, for those same classrooms (and more!) to fall in love with! Use this educator guide written by Nawal Qarooni Casiano to facilitate discussions and activities around themes like family, community, society, and more!Download the Guide!

Learn super cool writing tips from author Adam Rubin (author of Dragons Love Tacos) in this video series all about writing. Each short episode takes you through the writing process and gives an insight into how Adam wrote his debut middle grade short story collection, The Ice Cream Machine.Watch the Series!Do you love science, Mae Jemison, & fun, poignant school stories? Don't miss the latest Jada Jones from Kelly Starling Lyons, Sky Watcher! Bring Jada into your class or library with this teacher's guide!Download the Guide!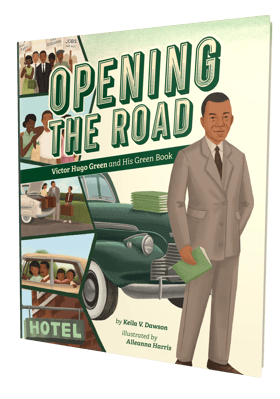 Strive for FreedomOpening the Road tells the story of Victor Hugo Green, creator of the Green Book, which was a guide that allowed millions of Black Americans to travel safely across the nation. Help kids unpack the story of Victor Hugo Green and the Green Book even further with the free Educator's Guide. Download it here.
Newsworthy
TIME's Kid of the Year Is an 11-Year-Old 'Ambassador for Kindness'
2nd grader Dillon Helbig's hand-drawn book has become quite a hit at a library in Boise, Idaho.
YA Book News
Kids Activate!
11 Clever Counting Games for Kids
Indoor Play Projects to Keep Kids Busy at Home
21 Easy Play Ideas for Kids (Whether You Have 5, 15 or 30 Minutes)
Mardi Gras Coloring Pages to Kick Off the Celebration
Unicorn SelfiesAnother Phoebe and Her Unicorn Adventure Phoebe and Her Unicorn is the most stunning unicorn feature around! Celebrate 10 years of Phoebe and Her Unicorn when this title releases April 5, 2022. Learn to draw Phoebe, Marigold, and her friends with this drawing activity below!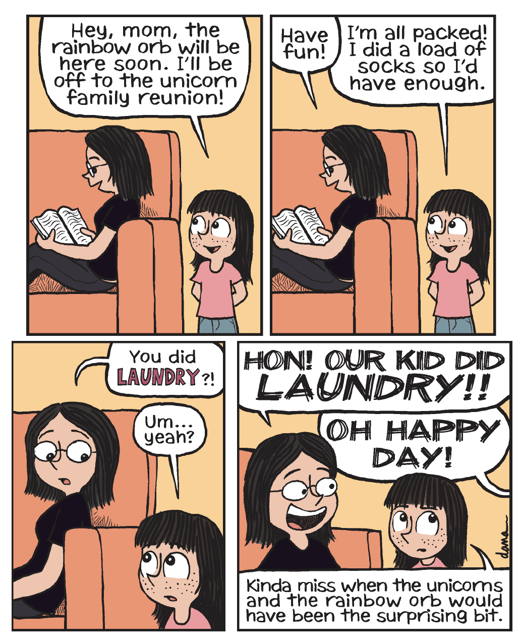 ​Jean-Michel Basquiat Self Expression
How to Make a Zero-Waste Mardi Gras Mask
Do you have this FREE Mini Color Wheel Pack? If not, click here.
Play with Heart! Games & Activities You Can Pull Off Today
| | |
| --- | --- |
| 1 | Encourage students' best reading with this simple idea. [READ MORE] |
| 2 | Celebrating reading is a surefire way to keep students excited about books. [READ MORE] |
| 3 | Promote kindness in your classroom and turn your students into published authors. Request a FREE publishing kit from Studentreasures Publishing to get started. [LEARN MORE] |
| 4 | Want more reading motivation activities? [READ MORE] |
Open the Podcast Door, Hal
Parent's Corner
This Video Will Help Explain the Ukraine Conflict to Your Kids
13 Awesome (& Free!) Things Kids Can Get in the Mail
How to Teach Children Compassion
10 Things to Consider before Sharing Kid Pics on Social Media
Play All Day: 16 Games to Play with Your Baby (Newborns to First Birthday)
100 Ways to Be Kinder, Starting Now
100+ Amazing Facts Every Kid Should Know
All the Supplies You Need to Make a Tween Period Kit
10 Things Kids Should Know about Money by the Time They're 10
What the SAT Changes Mean for Kids & Parents
The Power of Art Therapy for Kids & 5 Exercises to Try at Home
Why Celebrating Differences & Teaching Kindness Hand-in-Hand Is So Important
10 Easy ABC Games Your Toddler Will Love
When Do Kids Start Reading?Most kids start reading between the ages of 4-7, but there are many additional factors that actually impact when kids start reading.
Streaming on a Screen Near You!
14 Free Full-Length Kids' TV Shows on YouTube
More spidey movies on the horizon! Dakota Johnson is in talks to star in Marvel studio's Madame Web movie.
The anime feature Lord of the Rings: The War of the Rohirrim is set for an April 2024 release.
Amazon's Lord of the Rings Trailer to Air During Super Bowl
Amazon Studios will release the first teaser trailer for its long-awaited The Lord of the Rings: The Rings of Power series during Super Bowl LVI on Sunday, February 13th. According to Amazon, the show, which is the most expensive TV series ever made, "brings to screens for the very first time the heroic legends of the fabled Second Age of Middle-earth's history. This epic drama is set thousands of years before the events of J.R.R. Tolkien's The Hobbit and The Lord of the Rings and will take viewers back to an era in which great powers were forged, kingdoms rose to glory and fell to ruin, unlikely heroes were tested, hope hung by the finest of threads, and the greatest villain that ever flowed from Tolkien's pen threatened to cover all the world in darkness."
Amazon Releases Lord of the Rings TV Show Character Photos With One Thing Missing
Legendborn Series Is Being Adapted Into a TV Show
Arthur Creators Talk Hopes for Feature Film with John Legend
This week, the television series Arthur, based on the books created by Marc Brown, premiered its final episode. Now, Marc Brown and executive producer Carol Greenwald are talking about their hopes for the franchise's future. In response to the fact that adult Arthur fans have frequently compared the character of Arthur to singer John Legend, Brown teased that a collaboration could be in the future. Brown said, "My son Tolon has been a producer on the show almost since it started… and he had this idea several years ago about wouldn't it be interesting to do a live-action version of Arthur. I couldn't wrap my head around it completely, but it's an intriguing thought. There might be a feature film in the works soon, too, about Arthur. I'm so excited… The subject matter is very timely, and maybe there is even a really interesting person involved… I mean, if I could pick one person I would love to be a part of this project, it might be John Legend."
Ravi Patel Joins Cast of Harold and the Purple Crayon
Ravi Patel is set to join Sony Pictures' live-action adaptation of Harold and the Purple Crayon, starring Zachary Levi, Lil Rel Howery, and Zooey Deschanel. Patel recently starred in the docuseries Ravi Patel's Pursuit of Happiness for HBO Max and Bhaag Beanie Bhaag for Netflix. David Guion and Michael Handelman wrote the screenplay for Harold and the Purple Crayon, based on Crockett Johnson's 1955 best-selling children's book of the same name. John Davis is producing the film through Davis Entertainment.
Warner Bros. Unveils New Footage from Aquaman and the Lost Kingdom and More
Warner Bros. has unveiled new footage from its upcoming DC superhero films, including Aquaman and the Lost Kingdom, Black Adam and The Flash. The footage from the Aquaman sequel, set for release on December 16th, sees Momoa's Aquaman overlooking a valley while sitting on his throne. Footage from Black Adam, starring Dwayne Johnson, gives viewers a look at members of the Justice Society of America, including Dr. Fate (Pierce Brosnan). Black Adam debuts in theaters on July 29. Lastly, the footage from The Flash shows Ezra Miller wearing the character's uniform, with Michael Keaton providing a voiceover. This film is set for release on November 4th.
Ashleigh Murray Returns to The CW to Star in Nancy Drew Spinoff Tom Swift
Ashleigh Murray is returning to The CW to star in the Nancy Drew spinoff Tom Swift. Murray will be starring opposite Tian Richards, who plays the titular character Tom Swift. Murray, who is most well known for her role as Josie McCoy in Riverdale and the spinoff Katy Keene, will play Zenzi Fullington. Zenzi is described as "efficient and effervescent, but nobody's fool. She's been Tom's best friend since childhood and considers him family – and she's one of the few people who can keep up with Tom and read him for filth when necessary."
'Are You There God? It's Me, Margaret' The Movie Finally Has a Release Date
STEM/STEAM!
​Women in STEM (March) — 📱TikTok Of The Week: Ever wonder what it's like to work at Google? Follow this day in the life of a 23-year-old artist and engineer in San Francisco.
Chelsea Clinton is launching a children's book series this fall that focuses on animal conservation.
Early Math DIY Flashcards for Toddlers
27 Space Facts for Kids That Are Totally Out of This World
​Click here for a LEGO STEAM Project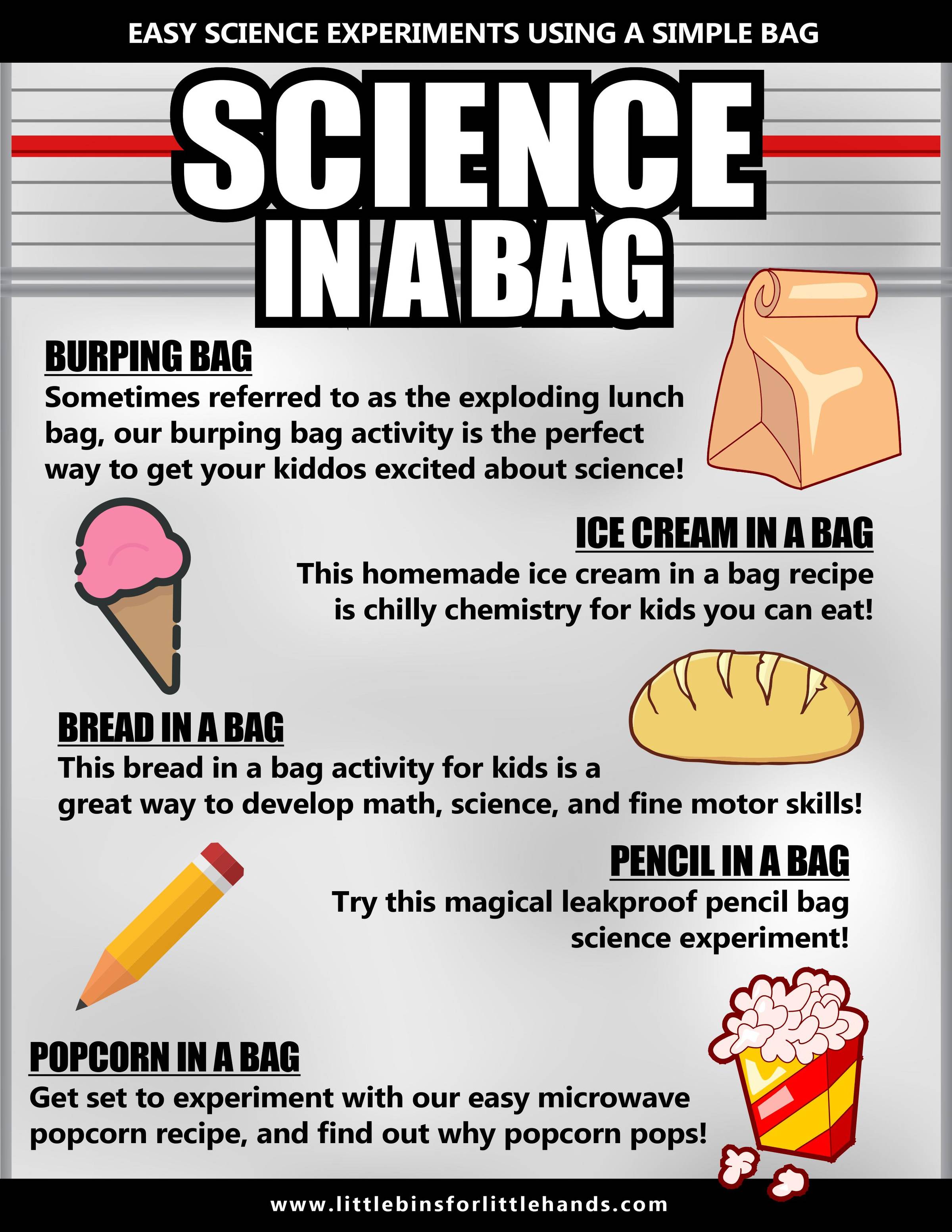 ​Marshmallow (taste safe) Slime​
Even a Lemon Volcano
Re-imagine these ideas with oobleck or playdough too!
Lorax: make orange slime and add google eyes and a yellow foam mustache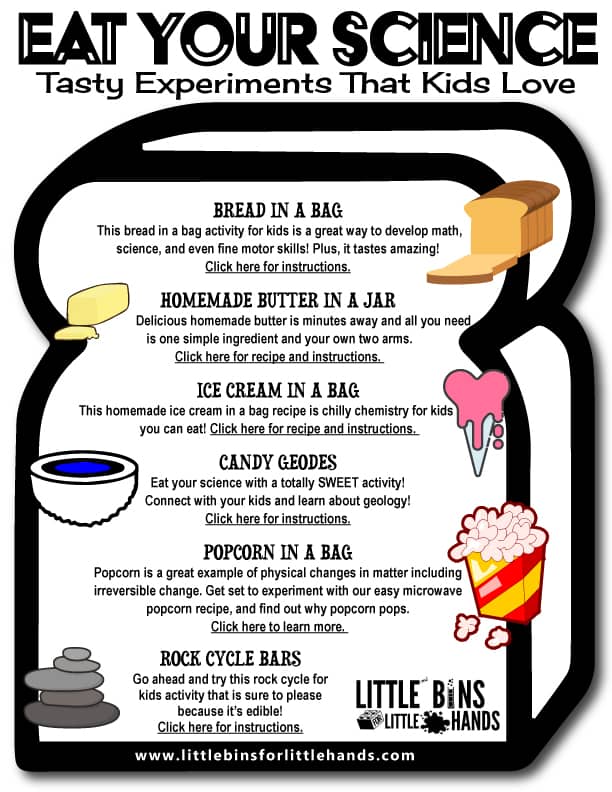 Professional Development for Libraries Webinar Series
Watch the below training webinars to learn more about bringing citizen science to your library or organization, hosting citizen science events, and how to create and circulate kits.
​
World Wildlife Day
Plan for World Wildlife Day on 3 March 2022 with these activities which introduce the world's wild animals, habitats and plants.
Take a look
​
Don't want a printable LEGO activity? Try one of these instead!
​Tic Tac Toe, STEM challenges, art, and more!
—>NEW!! FREE Art Challenge!
—> Let's start with self portraits and check out a few fun ways to create them here. Nothing boring about these ideas! Try these self portrait art styles.
—> Paint with Pollock!I love to create fun and do-able ways to explore famous artists, and this is a fantastic mix of all of the above!
Which one will you try first?
Need quick ART to keep on hand for whenever moments? This FREE printable art challenge should do the trick.
—> Try Process Art: Reverse Coloring​
—> Give one of these a try: Science at Home​
—> Build it: Free Simple Machine Projects​​
—> Got snow (winter science)? This is a must try activity outdoors.​​
—> Got Candy? This is super simple science!​
—> Did you miss it? Last week's Jr Engineer's Project​​​
—> LEGO Self Portraits?​ Click here​​
​—> Reader favorite: Valen-Slimes​