Summer READing prep you say?
So, preppers are prepping like crazy for summer reading. But, let's face it: it's still winter! Spring ain't gonna spring anytime soon and the groundhog's only just thinking about making some French press.
While you're doing your headless chicken routine hiring and lining up summertime performers, have a gander here for some great ideas for sort of now-ish! Don't let the icy conditions slip you up! Okay, no more puns…for now! ; ))
Feb Planning!
| | |
| --- | --- |
| 1 | Students learn about George Washington Carver with this reading passage. [READ MORE] |
| 2 | This art-based idea focuses on the work of Langston Hughes, a well-known African American author who wrote poetry and plays. [READ MORE] |
| 3 | With adventurous characters, exciting plots, and three to five chapters per book, Leaves Chapter Books check all the boxes to engage beginning readers. [LEARN MORE] |
| 4 | Want more activities for Black History Month? [READ MORE] |
8 Fun Facts about People Born in February
35 Active Indoor Games to Get Your Kids Moving
7 beautiful picture books to celebrate the Lunar New Year.
11 Easy Lunar New Year Projects for Kids
11 Easy Dragon Crafts Perfect for Lunar New Year
6 Lunar New Year Traditions the Whole Family Can Enjoy
| | |
| --- | --- |
| 1 | This seasonal activity card helps students build their research skills. [READ MORE] |
| 2 | Use National Children's Dental Health Month in February as an opportunity to discuss point of view. [READ MORE] |
| 3 | Learn more about delivering high-quality science education to your students. Subscribe to Science Connections: The Podcast. You'll also get a free mug. [LEARN MORE] |
| 4 | Want more activities for February? [READ MORE] |
15 Cool Coloring Pages & Worksheets for Kids
Free Activities/Ideas/Programming
Here is the news!
The 2022 ALA Youth Media Awards have been announced, along with the Carnegie Medals, RUSA Reading List, the Notable Books List, and the RUSA Listen List.
Ibram X. Kendi's children's book, Goodnight Racism, is set for a June publication.
The Giving Tree gets its own Forever stamp.
Author Nic Stone Responds to Controversy Over Dear Martin
Author Nic Stone has responded to the controversy in Monett, MO over her YA novel Dear Martin. The school district has pulled the novel from an English class because they claim teachers did not follow the correct protocol to have it added to curriculum. While Nic Stone says she understands protocol has to be followed, her biggest issue is the fact her book was replaced with To Kill A Mockingbird. "What Dear Martin attempts to do is show how racism is experienced by the people actually experiencing it," Stone says. "As opposed to showing it through the lens of someone else. Someone who is kind of looking at it from the outside and doing their best to be empathetic but experience and empathy are very very different."
Eight-year-old Dillon Helbig snuck his self-published book onto his library's shelf, and now they've added it to their collection!
All Things Comics
Here's the trailer for Moon Knight.
8 of the best YA books to be adapted into comics.
Costa Rican Comics from Nobrow:
Or download a preview
Sailor Moon Launches 30th Anniversary Project
In March 2022, Sailor Moon is turning 30, and the official Sailor Moon YouTube channel has announced a 30th anniversary project with a series of events, collaborations, and more! There are plans for a Sailor Moon museum opening for a limited time at some point in 2022. The exhibits will look back on Naoko Takeuchi's original manga, the anime, musical adaptations, merchandise, and more. There will also be tons of new Sailor Moon merchandise available, including collaborations with Sanrio, Premico, Uniqlo UT, Anna Sui, and Samantha Thavasa.
Excellent sports manga (so many of these are perfect for teens and YA readers)
Who is La Borinqueña?A look at the history and creation of Afro-Puerto Rican superhero comic named La Boriqueña who gets her powers from Puerto Rico itself.
Just for YA!
YA recommendations based on your favorite type of horror movie
Locksmith Animation Options Marissa Meyer's New York Times Bestselling Series The Lunar Chronicles for Film:
Locksmith Animation has optioned Marissa Meyer's New York Times bestselling novel series The Lunar Chronicles for film. The series reimagines classic fairy tale heroines in a futuristic world and consists of the novels Cinder (2012), Scarlet (2013), Cress (2014), and Winter (2015). "We are huge Marissa Meyer fans and cannot wait to bring Cinder, Scarlett, Cress, and Winter to a worldwide audience through the talents of our extraordinary team," said Locksmith Animation CEO Natalie Fischer. "This unforgettable series has garnered huge praise and popularity and we are determined to give this material the treatment it deserves."
15 Things You May Not Know About J.R.R. Tolkien
YA Book News
Here's the cover reveal for Night of the Raven, Dawn of the Dove, a new "medieval Indian YA Fantasy about a sassy guardswoman, a handsome monk, and a plethora of monsters!" Coming out October 18th from Wednesday Books!
Parents' Corner
10 Simple & Effective Disciplinary Phrases to Try with Kids
Why Raising Socially Aware Kids Matters
Dear Parents, Black History Is American History
STEM/STEAM
​Classic Paper Football Game with LEGO
​Tic Tac Toe, STEM challenges, art, and more!
ARTIST:
PROJECT:
SEASONAL: Winter
​LEGO Pirates Challenge (also look for similar ones in animal, space, and monster themes)​
​LEGO Board Game: Race to Build​
COOL SCIENCE WITH SNOWMEN
​Melting Snow(man) Science in a Jar​
​Melting Fizzing Baking Soda Snowmen​
JUST FOR FUN
Free Early Learning Game
Screen Time!
Teaser Trailer Released for Guillermo Del Toro's Pinocchio
Disney+ has officially picked up the Percy Jackson series.
Amazon released a 1 minute video announcing the full title of the upcoming LOTR series.
Chukwudi Iwuji Teases New Guardians of the Galaxy 3 Character
Many of our favorite characters from the Guardians of the Galaxy universe will be back for Volume 3, but of course, the third film will introduce new characters as well. And Peacemaker actor Chukwudi Iwuji is teasing some of the details of his character in the new Guardians of the Galaxy film. While the name of the character has not been announced yet, Iwuji says he would describe his character as "Powerful. Extremely powerful. Complex…James and I were talking about it, but he's certainly one of, if not the most complex characters we've seen in the freaking Marvel universe. So he's deeply complex and deeply powerful, and I hope intriguing. I hope I bring that to it." Guardians of the Galaxy Vol. 3 will hit theaters on May 25, 2023.
Here's a first look at the upcoming YA drama The Sky is Everywhere
I Know What You Did Last Summer is being canceled by Amazon after one season.
Here's an update on Season 2 of Shadow and Bone.
Meet the Author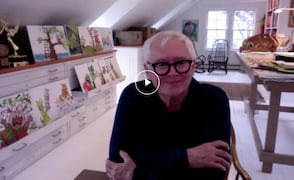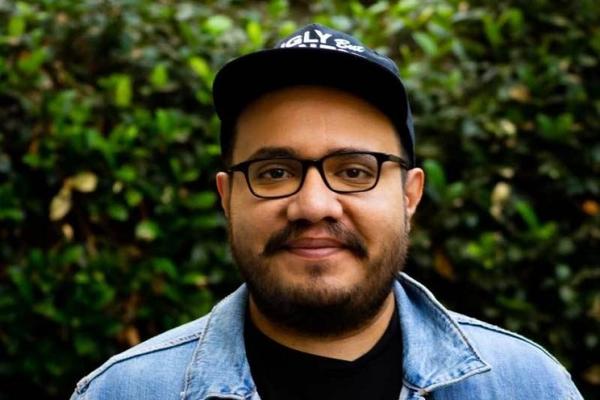 Far Far into the Future
Celebrate National Library Week April 3 – 9, 2022!
This year's theme—Connect with your Library—spotlights libraries as places to get connected to broadband, computers, and other tech resources. It reinforces the idea that libraries are places to connect with media, programs, ideas, and of course, books!
And this is just weird
Treat Yourself with Oscar Mayer's Meat Mask
New PenguinCam Takes You on a Chaotic Sardine Hunt