Autumn is my fav season — hope it is for you, too! Lots of fun, possibilities and traditions. Ubiquitous, proverbial pumpkin, spices and cooler weather are all in the air. Let's get programming and looking forward to winter! But first!
It's Time to Apply for the Penguin Random House Creative Writing Awards
For more than 25 years, Penguin Random House has been working to encourage the next generation of writers through their Creative Writing Awards. In 2019, Penguin Random House entered a partnership with national advocacy organization We Need Diverse Books. And they are now accepting applications until February 1, 2022 or until they reach 1,000 applicants. The program awards five U.S. high school seniors with scholarships of up to $10,000.
More Crafts than you can shake a cinnamon broom at!
The BIGGEST (& Best) List of Fall Crafts, Ever
Wednesday is ART day! Have you downloaded our FREE Art Challenge yet?
Try these cool (free) drawing prompts and start an art journal!
You'll also find tons of "totally do-able" art projects for Monet, O'Keefe, Mondrian, Kahlo, and more (toward the bottom here)​
Make sure to grab:apple templates for fall art!​​
Try this today: Kandinsky Trees
21 Halloween Costumes You Can Make with Amazon Boxes
13 Easy Nature Craft Activities (You Only Need a Few Sticks!)
You Can Totally Pull Off This Easy Jack-o'-lantern Craft
Parents' Corner
Printable Lunchbox Jokes to Brighten Your Student's Day
14 Creative Bento Box Lunches That Will Totally Inspire You
Google Kids Space Saves the Day!
How to Teach Kids to Stop Interrupting
13 Things to Say to the Working Mom in Your Life
39 Incredible Ways for a Father to Spend Time with His Daughter
Inclusion
An Interview with Chad Chenail, Producer, and Staff Writer, America's Test Kitchen Kids By Jodi Murphy   Just like their parents, kids are deeply engaged in listening to podcasts so it's important that their podcasts are inclusive so every child can hear themselves in the stories they listen to. Chad Chenail is a content creator […]
Let's make the world a better place, together. Here's somewhere to start: https://blacklivesmatters.carrd.co/, anti-asianviolenceresources.carrd.co, and Jane's Due Process.
Download the Digital Changemakers Kit!
Want to start sharing Change Sings with your classroom or library right now? Then download the digital Changemakers Kit at the link below!
Download FREE Resources!
Watch Amanda Gorman talk about Change Sings and poetry with these videos! Click on the link below to see these videos!Watch Amanda Gorman!
Just for YA!
I had completely forgotten the classic YA thriller I Know What You Did Last Summer was being remade, but it is and there's a drop date. Bonus: the original film will also be available to stream, so you can make a weekend of watching both.
Netflix Releases Footage from Upcoming Sandman Adaptation
As part of their #TUDUM event, Netflix has released a scene from the upcoming adaptation of Neil Gaiman's Sandman. The series has no release date yet, but we do know Sandman will be executive produced by Neil Gaiman, Allan Heinberg, and David S. Goyer, and it stars Tom Sturridge as Morpheus. While you wait for the release date to be announced, you can check out the cast here.
Enjoy A Preview of the new Supernatural Series
THE NIGHTMARE BRIGADE!

Papercutz is proud to present an exciting new supernatural series called THE NIGHTMARE BRIGADE!

"The Nightmare Brigade is a dream team led by Professor Angus. With his two young sidekicks, 14 year-olds Esteban and Tristan, they have one goal: help people get rid of their worst nightmares. With unique skills, the team members can literally infiltrate their patient's nightmare to seek its root and destroy the cause. Things are shaken up a bit, however, when they meet the young Sarah. The Brigade has a feeling they have seen her before… Then, an insomniac is invading other's dreams. How does he do it and how can he be stopped? It's a paranormal story you won't want to sleep on!"

THE NIGHTMARE BRIGADE will be backed by a prominent publicity agency complete launch campaign. including to online influencer BookTokers and Bookstagramers!

Enjoy a 46-page story and look forward to the full release
February 1st 2022!
Quiz: Which The Lord of the Rings Character Are You?
Here's the cover reveal for Meet Me in Mumbai, a new YA novel by Sabina Khan.
Libraries use Twitch to engage teens, early adults
The trailer for Birds of Paradise — the adaptation of Bright Burning Stars — has landed and this is one for ballet fans, for sure.
Hasan Minhaj to Play the Riddler in Batman Unburied
Comedian Hasan Minhaj has joined the cast of the Spotify podcast Batman Unburied as the Riddler. Others joining the cast include Lance Reddick as Batman's father, Thomas Wayne; Toks Olagundoye as Batman's mother, Martha Wayne; John Rhys-Davies as Dr. Hunter; and Ashly Burch as Vicki Vale. Batman Unburied is written by David S. Goyer and stars Winston Duke as Bruce Wayne/Batman and Jason Isaacs as Alfred. No release date has been announced for the podcast yet.
Children's Programming
Try this poetic approach to welcoming the season! [READ MORE]
34 Minute to Win It Games Kids Can't Get Enough Of
Reinforce computation skills with this fall-themed activity. [READ MORE]
50 Fall Activities to Jump Start Your Favorite Season
This Is How You Host a Movie Night for Kids
Empower your students to be confident inside and out with Amazing Me. This program includes free, standards-aligned resources to build self-esteem, promote positive body images, and counter bullying. [LEARN MORE]
Want more activities for fall? [READ MORE]
50 Fall Activities to Jump Start Your Favorite Season
Calling all educators . . . add the Grishaverse books to your classroom library! With a second season of the hit Shadow and Bone Netflix original series in the works, now's the perfect time to revisit Leigh Bardugo's bestselling series and introduce new readers to the Grishaverse!

Want to create a lesson plan for Shadow and Bone? Download our Shadow and Bone teacher's guide with discussion questions, extended learning activities, and more!
Laurie hosts field trips across the east coast, west coast and all the way into space in this engaging "edutainment" series. She'll introduce students to athletes, Broadway performers, an astronaut, and more, discussing their passions, experiences, and professions. Kids will make connections between STEAM concepts and careers along the way through fun facts and Q&A with each guest.
All things Comics!
FOUR FUN FACTS ABOUT MEXICAN SUPERHERO COMICS
Celebrate National Hispanic Heritage Month with this quick and dirty look at early Spanish translations of American superhero comics.
Penguin Random House is the new distributor for IDW comics.
3 new extra-unusual graphic novels.
Streaming to a screen near you!
We've got a new trailer for the upcoming Hawkeye series, coming to Disney Plus on November 24!
HBO Max is adapting 30 Rock alum Maulik Pancholy's YA Novel The Best At It into a half-hour comedy series.
Here's a first look at There's Someone Inside Your House by Stephanie Perkins as it'll appear on Netflix.
Are you a fan of this mega-selling thriller? You'll be excited to know that One of Us Is Lying will hit Peacock as a series soon. I won't lie: this isn't my favorite book, as I find what the "gotcha" is to be questionable, but I am eager to see what — if anything — may change on screen.
Writer, director and producer Gina Atwater has just signed a multi-year deal with Netflix. Her first project with the streaming platform? An adaptation of the YA fantasy novel Raybearer by Jordan Ifueko.
There's Someone Inside Your House (Netflix, October 6)
I'm 100% here for YA horror finally seeing more screen time (and I've saved the Fear Street series for the haunting season, so I've got tons to look forward to). This is based on Stephanie Perkins's There's Someone Inside Your House. It's a camp-y slasher, so expect there to be some gore in this one.
Mara Brock Akil is adapting Judy Blume's Forever as part of a 4-show Netflix deal.
Netflix has announced that season 2 of Locke and Key will premiere on October 22nd.
The Baby-Sitters Club Season 2 (Netflix, October 11)
I am so freaking excited for season two of this fabulous and modern take on The Baby-Sitters Club. We're going to meet junior members Mallory and Jessi this season.
New (& Cool) Kids' Shows Coming to Netflix in October
Everyone's favorite blue buddies THE SMURFS made their return to your TV screen for the first time since the original 1980s cartoon on Nickelodeon September 10th!
Watch the trailer here
Eva Longoria is developing a new sci-fi series based on Carlos Hernandez's award-winning book Sal & Gabi Break the Universe for Disney Branded TV.
Netflix has now acquired the rights to all of Roald Dahl's works. This is the streaming company's biggest content deal to date.
STEM/STEAM!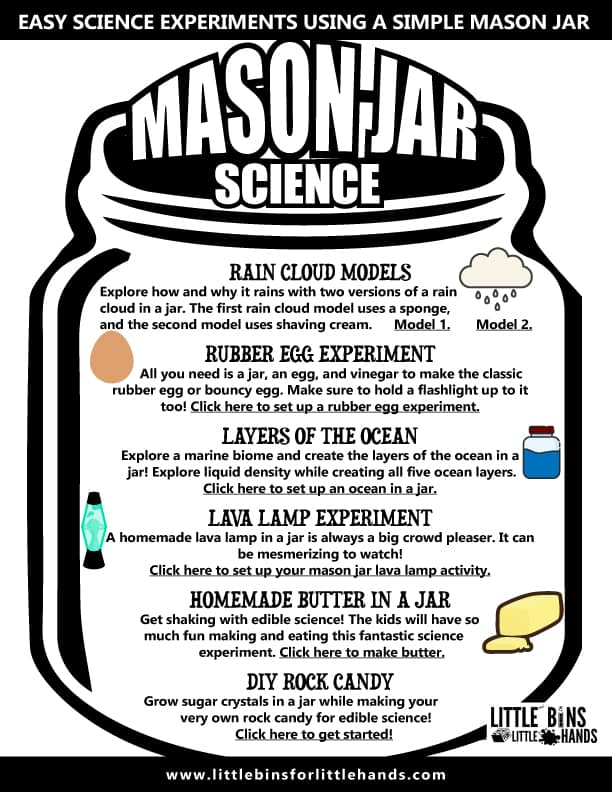 downloadable Educator's guide provides discussion questions for before, during, and after reading Our World Out of Balance, along with citizen science activities and lots of suggestions on how kids can act.
Organizations working collectively to protect our future: This downloadable and easily shareable "Get Involved" PDF provides info about organizations that make a difference and help change the world.
​Child handprints in Tibet may be the oldest discovered cave art.
Science in a Jar: Click Here for Simple Fun!
October 5-7
This virtual conference, integrated with social media, will focus on sharing, networking and discussing the various aspects of conducting community and citizen science research in the Arctic. Attend to learn more about citizen science opportunities in the Far North.
🎮 Can You Beat Our High Score?  We can't stop playing this game (coded by one of our students.) GWC clubs program member Avery created a fun way to remind people to wear their masks during the COVID-19 pandemic. 
Check out LEGO Apples…
Click here to get your FREE Fall STEM Challenge Cards.
Or try one of these Fall LEGO Challenges!​
​ FREE mini Halloween 🎃 Pack with STEM challenge cards here.
​Check out this FANTASTIC slime recipe.​
 let's see if an apple sinks or floats…
Make sure to have the kiddos make a prediction first!
—> Next let's try an apple taste test with a variety of types of apples.
What's the fan favorite? Around here it's Honeycrisp (although those are ready in October)!
—> Then you can explore why apples turn brown after you cut them…
Can you stop this chemical reaction from happening?
—> Lastly, Grab this free apple printable to review some fun facts.
—> Feeling Crafty? Finish off the apple 🍎 fun with this simple texture craft.
WOW! That's a pretty easy way to get started with hands-on science, have a snack, and even make a quick craft too!
More popular apple 🍎 theme favorites include:
free fall slime challenge printable with recipe included and get started!
See how to easily make your fall slime extra special without spending a fortune!
Slime making can be changed up all the time with something festive for the changing holidays or seasons!
What else can you do with this spice?
Play with STEM: Shake It Up Challenge​​
Try It: Using the Scientific Method with Kids​
​Explore: Big List of Science Activities​
New edition of Catalyst magazine is out now!

The exciting new issue of Catalyst is live and includes Supporting GCSE, A level and T level science the magazine studies viruses, vaccines, malaria, and fungal infections!
Read for free
World Space Week 4th – 10th October 2021
This collection of resources highlights some of the best and more topical resources to provide inspiration for lesson or STEM Club activities.
Browse here
Because you are Youth!
👩🏽‍🏫 2021 Clubs Application: Join the movement by starting a Girls Who Code Club for 3-12th graders in your community. It's 100% free, you don't need prior coding experience, and we provide 120+ hours of resources, curriculum, and training. Learn more here, then sign up here.
Here's the cover reveal for This is A School, John Schu's debut picture book, illustrated by Veronica Miller Jamison.
These exclusive Little House on the Prairie® printables for preschoolers and kindergarten kids will help you keep those curious minds busy. Whether you're doing a Little House on the Prairie unit study or just want to keep your kids engaged, these fun printables will be a great supplement to your hands-on learning activities.
Robin Wall Kimmerer's Acclaimed Bestseller Braiding Sweetgrass is Being Adapted for Young Readers
Lerner Publishing Group and Milkweed Editions are partnering up to create a young reader's adaptation of botanist and Citizen Potawatomi Nation member Robin Wall Kimmerer's Braiding Sweetgrass: Indigenous Wisdom, Scientific Knowledge, and the Teachings of Plants. The young adult version will include illustrations and will be adapted by Monique Gray Smith (Cree), with editing by Shaina Olmanson, the Editorial Director for Young Adult Nonfiction at Lerner Publishing Group. The book is planned for publication in fall 2022.
Why Cultural Immersion Is So Important for Kids (& How to Make It Happen)
Lerner Publishing has announced that they will be collaborating with Milkweed Editions to create a young readers adaptation of botanist and Citizen Potawatomi Nation member Braiding Sweetgrass by Robin Wall Kimmerer. Expect the new version (with brand new illustrations) out in fall 2022.
Educational Fall Activity Sheets:
| | |
| --- | --- |
| | Go nutty about forming plurals with this skill sheet. [READ MORE]Rake in addition practice with this worksheet. [READ MORE]With Studentreaures Publishing, turning your class into published authors is easy and free! [LEARN MORE]Want more reproducible activities for fall? [READ MORE] |
What makes the work of Vincent van Gogh and Georgia O'Keeffe so iconic? With these free activity sheets, kids will learn about the distinctive styles of these two artists through a brief discussion of subject matter and various visual components. Then, they'll have the opportunity to show what they've learned by creating their own masterpiece using elements from each artist.
Supreme Court Justice Sonia Sotomayor Has New Picture Book Out in JanuaryPhilomel, an imprint for Penguin Young Readers, announced this week that Supreme Court Justice Sonia Sotomayor has a new picture book coming out this year on January 22nd. Sotomayor's book Just Help! How to Build A Better World is all about giving to others and was inspired by the community spirit of Sotomayor's own family. The book will feature illustrations by Angela Dominguez. In a statement about her new book, Sotomayor said, "I believe that children, with their energy, optimism, and creativity, have the power to fix the many problems with which we adults are leaving them…I hope my book, with Angela Dominguez's beautiful illustrations, will encourage children to use their power to help one another and begin changing their communities."
and this is funny…
If you saw the YA book rating website discourse on social media last week….or if you didn't….you'll still get a kick out of these funny responses to the idea of rating YA books.