National Hispanic Heritage Month 2021 is upon us!
Each year, Americans observe National Hispanic Heritage Month from September 15 to October 15…celebrating the histories, cultures and contributions of American citizens whose ancestors came from Spain, Mexico, the Caribbean and Central and South America.
[Starting] in 1968 as Hispanic Heritage Week under President Johnson, it was later expanded by President Reagan in 1988 to cover from September 15 to October 15
The day of September 15 is significant because it is the anniversary of independence for Latin American countries Costa Rica, El Salvador, Guatemala, Honduras and Nicaragua. In addition, Mexico and Chile celebrate their independence days on September 16 and September18, respectively. Also, Columbus Day or Día de la Raza, which is October 12, falls within this 30 day period.
— Library of Congress
Why is Hispanic Heritage Month so Important?
Celebrating Hispanic Heritage Month every year is critical for American public libraries. Today 60.5 million Hispanic Americans call America home. It's imperative we share LatinX and Hispanic voices and their stories. There is no better way to foster empathy in your community and make your Hispanic/LatinX patrons feel seen and appreciated.
And just think — you could make an impact of the lives of your Hispanic patrons. In fact, consider this:
Despite being the second-largest population in the U.S., Hispanic workers make up 8% of all tech jobs. A recent study shows that it's not because of a lack of interest or capacity — it boils down to access to STEM resources.
"I was told growing up, 'You don't look like a scientist,'" says Pamela Padilla, president of SACNAS, the Society for Advancement of Chicanos/Hispanics and Native Americans in Science. "It was never about my capacity or creativity or ability to understand science. It was about the features of being female and Hispanic. It wears on you."
Be the difference!
Dedicated Web Sites for Hispanic Heritage Month
Resources for you!
The internet holds a plethora of resources for you and your events, displays, collections and giveaways. Here's just a few to get you started!
Check out this list of 70+ books by Latinx & Hispanic authors and illustrators! Click the link below to see the interactive booklist and learn more about each book!
View the Booklist!
Get those FREE resources! Click on the link below to find all our materials for books by Latinx & Hispanic authors & illustrators – with discussion guides, educator guides, downloadable activities, and more, we have everything you need to help bring these books into your classroom or library today!
Download FREE Resources!
Read Now! Download these e-ARCs!
Click on the covers below to download the e-ARCs through Netgalley!
The Caldecott Honoree discusses Zonia's Rain Forest, her research, and the importance of teaching children about conserving our endangered environment.
In this episode of the Shelf Care Interview, Ronny Khuri talks to author-illustrator Raúl the Third. Raúl is the Pura Belpré Honor–winning illustrator of Vamos! Let's Go to the Market and Vamos! Let's Go Eat. He is currently working on the expanded world of his Vamos! series. He grew up in El Paso, Texas, and Ciudad Juarez, Mexico and now lives in Boston, Massachusetts, with colorist and collaborator Elaine Bay and their son, Raúl the Fourth. Here, we discuss El Toro and Friends, Raúl's new line of early readers, beginning with Tag Team and Training Day, both of which hit shelves on May 4.‌ read more→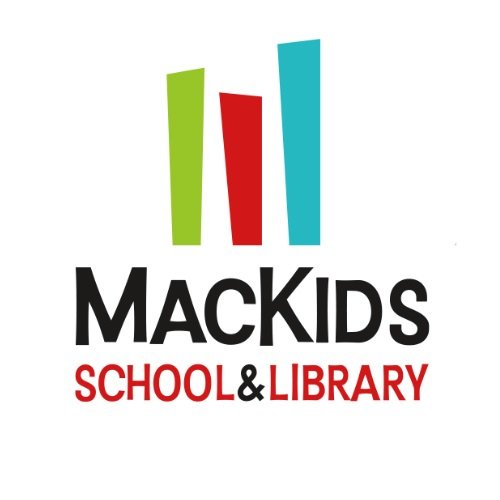 But don't just stop there! MacKids also has educator guides in the resource center as well, including just released guides for Latinitas: Celebrating 40 Big Dreamers by Juliet Menéndez, I Wish You Knew by Jackie Azúa Kramer and illustrated by Magdalena Mora, and Cuba in my Pocket by Adrianna Cuevas.
Yuyi Morales' Newest!
Bright Star is out in English and Spanish today!
An empowering story by Yuyi Morales, Caldecott Honoree and creator of the New York Timesbest-seller Dreamers
A Junior Library Guild Gold Standard Selection
Five Starred Reviews!
★ "Utterly beautiful."—Kirkus Reviews
★ "Beauty gleams from the pages. . . . "—School Library Journal
★ "A love song to the land that forms the border between the U.S. and Mexico . . . "—Publishers Weekly
★ "[A] sensitive and evocative picture book. . . ."—The Horn Book
★ "A marvel and a masterpiece."—Shelf Awareness
The Story Behind the Story:Yuyi Morales Introduces Bright Star
The Educator's Guide, written by Pat Scales, features more than a dozen discussion questions, activities, and connections between Bright Star and Dreamers.
Bright Star/Lucero Event Kitand StickersAlso Available for Download!
More Collection Development!
17 children's books by Latinx authors to add to your kid's bookshelf.
Celebrate National Hispanic Heritage Month with Penguin! They've compiled a collection of works by Latinx creators to showcase the incredible Latinx talent on their list. 
View the Collection on Edelweiss.

View a Collection of Audio Titles Celebrating Hispanic Heritage Month on Books on Tape.
Latin American & Hispanic Poetry for All Ages
In the news
The founders of Cinco Puntos Press talk about their vision as a company as they say goodbye — it's been sold to Lee & Low, which will give these vital books even more opportunity to thrive.
Gratuitous Self-Indulgent Promotion
So, I'm not Hispanic, but my wife is. She's been an enormous influence in my life, my love for Hispanic literature for all ages, the culture and of course advocacy. I've taken lots of Spanish classes and lived in Puerto Rico for two years, so I speak passable Spanish and have a good grasp of the culture.
Here are some storytimes I did in celebration of Hispanic Heritage Month. Hope you get some ideas!
For resources and to learn more about Hispanic Heritage Month, visit https://www.hispanicheritagemonth.gov