SEL – three little letters that encompass so much! According to the Collaborative for Academic, Social, and Emotional Learning (CASEL), "Social Emotional Learning (SEL) is the process through which all young people and adults acquire and apply the knowledge, skills, and attitudes to develop healthy identities, manage emotions and achieve personal and collective goals, feel and show empathy for others, establish and maintain supportive relationships and make responsible and caring decisions."1
The past sixteen months have been stressful, to say the least. Our children are resilient, but they have suffered. Therefore, it is necessary for us to engage in the SEL work that is happening now. Literature is a natural way to address the social-emotional needs of children. As librarians, we can promote SEL through read-alouds and engaging children in deeply reflective conversations about the shared stories. Asking SEL questions before, during, and after reading can help you facilitate this discussion.
Here are a few examples of general questions you can ask throughout a read aloud:
Before Reading (share the cover and title of the book):

How do you think the characters will feel in this story?

During Reading:

Can you share a time when you felt like the main character?
How does the character express their feelings?
How are you feeling right now?

After Reading:

How do you feel now? Why?
Fortunately, the past year has also brought us some amazing picture books to use in this work. Here are five recently published picture books that will help children develop their social emotional skills.
RESILIENCE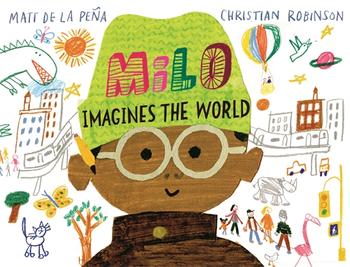 Milo Imagines the World words by Matt de la Peña and illustrations by Christian Robinson
In this hopeful story, Milo and his big sister are on their way to visit their mother, who is incarcerated. On the bus ride, Milo imagines the lives of the other passengers and draws them in his notebook. In the end, Milo is surprised when he finally gets to see his mother.
GRIEF
Evelyn Del Rey is Moving Away words by Meg Medina and illustrations by Sonia Sanchez
Daniela and Evelyn are best friends. Evelyn's family is moving away. Daniela shares the honest emotions, from joy to heartbreak to love, during their last day together.
IDENTITY
Home is in Between words by Mitali Perkins and illustrations by Lavanya Naidu
After immigrating from India to America, Shanti is constantly moving back and forth between cultures. After some time, she decides to settle in somewhere between the two cultures.
EMPATHY
Daisy words and illustrations by Jessixa Bagley
Daisy the warthog doesn't feel like her name. She doesn't feel special, especially when others at school tease her. Daisy spends her time alone looking for treasures that have been forgotten. Soon a new friend makes Daisy feel like a treasure!
OVERCOMING HARDSHIP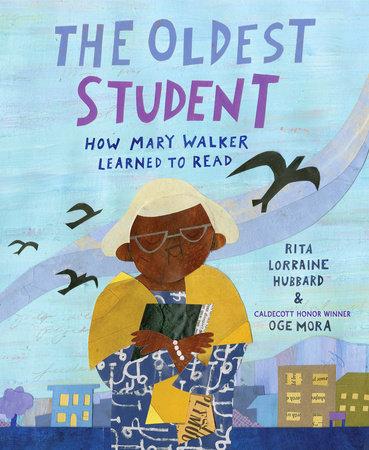 The Oldest Student: How Mary Walker Learned to Read words by Rita Lorraine Hubbard and illustrations by Oge Mora
Mary had a dream—to learn to read. Mary held tight to that dream for many years, even throughout all the hardships and discrimination that she faced. Little did she know she would become the world's oldest student. Mary lived a full life and at the age of 116, she finally learned to read! This inspiring true story chronicles Mary's lifelong journey to become a reader.
1CASEL, 2019. What is SEL? Retrieved from https://casel.org/what-is-sel/
---
Cynthia Zervos is the School Librarian at Way Elementary School in Bloomfield Hills, Michigan. Cynthia has worked in public libraries, school libraries, and academic libraries. As a school librarian, she focuses on building a strong culture of reading in her school community. Previously at ALA, she served as the Chair for the Interdivisional Committee on School and Public Library Collaboration, the Chair for the CS First Crosswalk Task Force, a member of the AASL American University Presses Book Selection Committee, and as a member of the AASL Legacy Committee.
---
This post addresses the following ALSC Core Competencies: I. Commitment to Client Group, II. Reference and User Services, IV. Collection Knowledge and Management