Summer Reading 2021
So, it's the ninth hour. Summer Reading 2021 is just about here. Things are changing rapidly, though. COVID safety guidelines are positively fluid. What's a children's librarian to do?!
Fear not, fearless reader — you've got OPTIONS!
A Spectrum of Five Options
Five options…well, more like 5.2
Passive programming
Hybrid programming
Limited seating indoor programming
Outdoor programming
100% digital programming

Pre-recorded
Live streaming
Passive Programming
I know you know what it is. However! There's an awesome new reference and even a free webinar about this very topic that I want to direct you to. The webinar is a called "Passive Programming That Pulls Them In: Provocative Passive Programming Ideas". You can find it on Niche Academy. As a matter of fact, they have an upcoming live webinar. Here's the 10-4:
PASSIVE PROGRAMMING THAT PULLS THEM IN: PROVOCATIVE PASSIVE PROGRAMMING IDEAS
Wed May 12 at 2:00 pm US EDT, 11:00 am US PDT
Passive programming is so much more dynamic than the name might lead you to believe! It is a budget-friendly way to make every library user feel seen, welcomed and important – without putting pressure on their stretched schedules or overloaded attention spans. It works its gentle magic by soliciting opinions, fostering creativity, encouraging humor, and establishing a library community defined by engagement and empathy. Paula Willey and Andria Amaral, authors of The Passive Programming Playbook: 101 Ways to Get Library Customers Off the Sidelines, show how to turn your high concept goals into inclusive reality with practical examples of passive programming that works, taking a problem-solving approach to space, time, and money limitations – including how to create interactive programming when the doors to the library are locked. Whether you are a programming novice or pro, Paula and Andria will give you the tools you need to make your library more engaging and inclusive. Librarians of all kinds will leave the webinar with a functional set of passive programming skills that can be adapted to their own ideas, resources, needs, and community. They will be able to demonstrate the emotional, educational, or skill-building aspects, and will learn how to leverage passive programming to inform additional programming and collection decisions.If you're interested but not able to attend the live webinar, go ahead and register. We'll send a recording to all registrants after the fact.
Hybrid Programming
For our purposes, hybrid programming is basically a library program that exists in both the real world and online. This means, it's a program that you have live in your library and live streamed at the same time. Lots of online platforms allow for this. My own library system is using Facebook, Zoom and YouTube. Starting this summer, we're going to be hybriding it up! Yes, I made a new verb up.
An example of a hybrid program I am trying out this summer is taking a trip around our county, visiting the sights and interacting with County staff, librarians, rangers, etc. Kind o' like when Kermit was a roving reporter, but, you know, I'm not a frog.
Limited Seating Indoor Programming
So, this is a new one for us – well – as new as COVID at any rate. Here's the picture, as opposed to my 1000 words:
Basically, families (the patrons determine what a family is) sign up to reserve a spot. Spots are limited and separated as above.
CDC has some great advice on indoor events:
Outdoor Programming
For the librarian wanting to keep it 99.9% safe, here's a guide for outdoor crafting:
Another guide for outdoor crafting:
Timeline:
1) Create schedule for craft program.
2) Secure sanitizing supplies.
3) Create craft kits.
4) Registration opens for family groups.
5) Library staff set-up crafting table in the garden.
6) Library staff prepare crafting kits to be held at the children's desk.
7) Family arrives for appointed time and checks-in at the children's desk.
8) Family receives craft kit.
9) Family proceeds to garden to create craft.
10) Family leaves.
11) Staff sanitizes craft supplies and table.

Points
• Each time slot would be an hour to allow for sanitizing post-craft.
• After a few weeks of successful programming we may shorten time slots.
• Family groups are limited to 10 people.
• Families who register will give ages of each person attending and it will be noted that they are
"families."
• It will be up to the family adults to define "family."
• The garden is behind the children's desk and is easily visible and accessible by staff.
Also, CDC has new guidelines for outdoor events:
100% Digital Programming
Two paths exist for digital programming (thus the 5.2 thing)
Pre-recorded
Livestreaming
For more on this topic, please see my earlier blog post: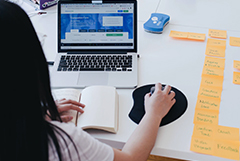 Digital Storytelling: Resources for You and Your Library to Consider
Still stuck?!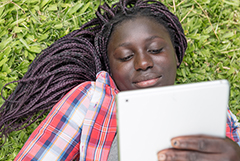 BLOG
Ideas for Summer Reading Programs and Other Engaging Library Events
Afore Ye Go
So, afore ye go, here's my usual and obligatory list of current free stuff from the internets — enjoy!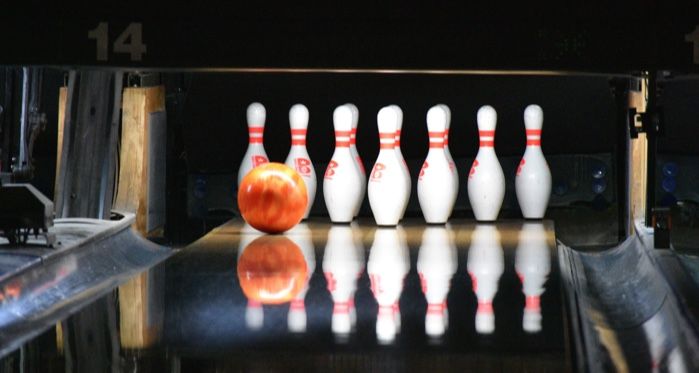 Kid Stuff!
A reboot of The Borrowers is in the works.
Guillermo Del Toro's Trollhunters: Rise Of The Titans adaptation gets a Netflix release date and teaser trailer.
Here's the trailer for Peter Rabbit 2: The Runaway.
10 Fun & Easy Typing Games for Kids
10 Music-Making Apps Your Kids Will Love
Ava DuVernay is adapting the Wings of Fire books by Tui T. Sutherland as an animated series for Netflix.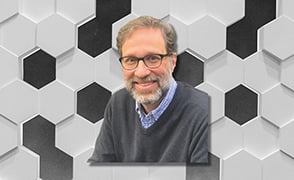 Crafts
23 Homemade Mother's Day Cards Every Kid Can Make
Cooking with Kids
(That is to say, the kids do adult-supervised cooking, not Hannibal Lecter goes to the library)
13 Delicious Avocado Recipes Even Kids Will Love
This Hot Chocolate Cake Takes 2-Minutes
12 Pretend Potions Your Kids Can Mix Up Today
D'oh!
​No Cook Play Dough (always popular)​
Just for YA!
The same person who brought us To All the Boys I've Loved Before on Netflix is now adapting Sarah Dessen's Along for the Ride! And it's already been cast and everything!
Speaking of casting, Alice Oseman revealed the casting for the leads in the adaptation of the Heartstoppers series!
Aimée Carter's new YA series is pitched as Princess Diaries but with a murder mystery twist, and I am so here for it.
Check out the cover reveal for Lilliam Rivera's new YA novel! We Light Up the Sky will be out in October.
Lots of cool things happening over at Disney Publishing, most notably that Melissa de la Cruz is getting her own imprint!
Some exciting casting news for the HBOMax movie adaptation of Jennifer E. Smith's Field Notes on Love! A reminder that another one of Smith's books, The Statistical Probability of Love at First Sight, is also in production!
Have you seen the 1993 film The Crush, starring Alicia Silverstone? A YA sequel is in the works. It's an unusual twist, we're getting a book adaptation of a movie
QUIZ: How Many Teen Detectives Can You Name?
Quiz: Find Out Your SHADOW AND BONE Character
Find your place in the Grishaverse! Take our Shadow and Bone character quiz and find out if you're more of an Alina or a Kaz.
Spider-Man: Into the Spider-Verse Sequel Announces Directing Team
A new directing team for the upcoming sequel to the Oscar-winning film Spider-Man: Into the Spider-Verse has been announced. Sony Pictures has tapped Joaquim Dos Santos, Justin K. Thompson, and current Oscar nominee Kemp Powers to direct the sequel. In a joint statement, the directing team said, "The crew behind the 'Spider-Man: Into the Spider-Verse' set such a ridiculously high bar, and we're humbled to take on the challenge of charting the next chapter in the story of Miles Morales."
Amazon Announces the Cast for its Paper Girls Series
Earlier this week, Amazon announced that the four main characters have been cast for the new Paper Girls series. The series is an adaptation of Vaughan and Cliff Chiang's acclaimed comic Paper Girls, which tells the story of four newspaper-delivery girls in 1988 who have a run-in with travelers from the future and find themselves also traveling through time. So who are the four actresses playing the titular paper girls? Sofia Rosinsky, Camryn Jones, Riley Lai Nelet, and Fina Strazza. Paper Girls will start filming in Chicago this year.
Here's the first look at We Light Up the Sky by Lilliam Rivera.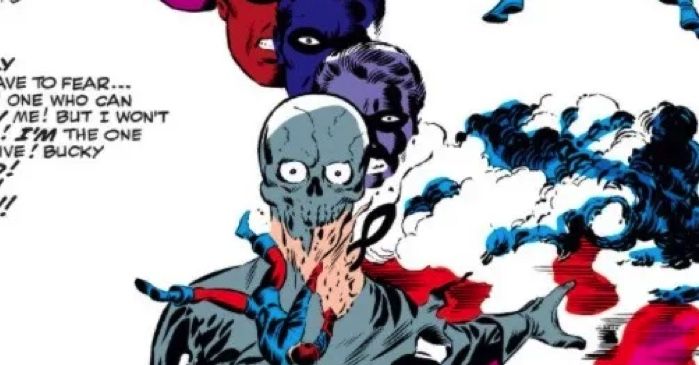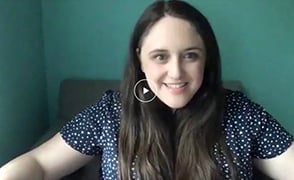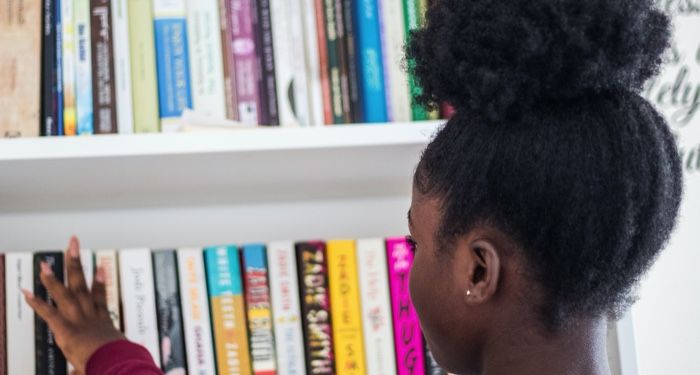 3 New YA Nonfiction AdaptationsFrom answers to questions about Native people and communities to stories of women resistance fighters, find new YA nonfiction adaptations.
DC Launches New Horror Imprint With The Conjuring Comic
DC is heading back to its roots by launching a new horror imprint focusing on horror comics. They're set to launch with The Conjuring: The Lover, a five-issue limited series about a college student named Jessica who regrets sleeping with a boy she shouldn't have and is struggling in her classes when she begins to feel like she's being watched and targeted by something evil. It'll release on June 4th, to coincide with the new Conjuring movie.
Actress Emilia Clarke Has Written A Comic Book
Game of Thrones star Emilia Clarke has written a comic book! The actress said the idea started off as a joke, but the more she thought about it, the more she thought to herself, "That would be f—ing cool. Why not?" And so M.O.M.: Mother of Madness, a three-issue comic mini-series, was born. The series stars a single mom named Maya who has super powers, and she uses these powers to take on a secret cabal of human traffickers. Clarke told Entertainment Weekly, "We're always calling mothers superheroes, and I'm like, what if they were? What if they legitimately were superheroes?" M.O.M.'s first issue is out July 21.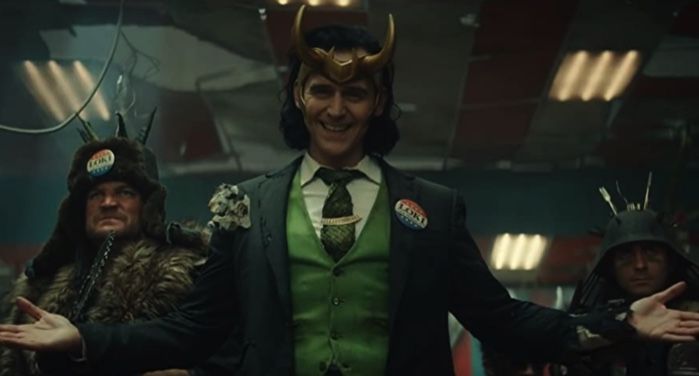 Marvel Unveils New X-Men Team Lineup
In last year's Marvel crossover story X of Swords, Cyclops and Jean Grey declared that they would be founding a new team of X-Men, and now the full lineup has officially been unveiled. One slot of the new lineup was filled based on the results of a public poll voted on by X-Men fans. Fans chose Magneto's daughter Polaris to join the team. The team will debut at the Hellfire Gala in June's Planet-Sized X-Men #1, written by Gerry Duggan and illustrated by Pepe Larraz.
Graeme Armstrong's The Young Team Gets TV Adaptation By Synchronicity Films
Synchronicity Films has optioned the rights to Graeme Armstrong's acclaimed 2020 debut novel The Young Team. Set in Airdrie, North Lanarkshire, The Young Team follows the story of teenage boys who get caught up in a life of gangs, alcohol, and drugs. Synchronicity plans to adapt the novel into a television drama with Adrian McDowall (The Last Czars) on board to direct.
Spider-Man Will Be Streaming on Disney+ for the First Time
Disney and Sony have reached a multi-year deal that would make Spider-Man and other major franchises available to stream on Disney+ for the first time. This deal "gives Disney enormous programming potential across its platforms and makes them key destinations for a robust collection of Spider-Man films," according to the official announcement. Disney+ and Hulu will get a "significant number" of library titles on their streaming platforms, starting as early as June.
HBO Max finds great success with film adaptations of comics and associated titles.
James Gunn Teases Guardians of the Galaxy Christmas Special
Earlier this week, James Gunn took to Twitter to tease the upcoming Guardians of the Galaxy holiday special. Gunn shared an image of the script, adding, "This is the wrapping. The present is inside." Gunn went on to explain that the story would be set after the events of Thor: Love and Thunder but before the third Guardians of the Galaxy film. The upcoming holiday special is set to debut on Disney+ in 2022.
Marvel Studios wished Simu Liu a happy birthday by dropping the trailer for Shang Chi and the Legend of the Ten Rings
Refinery29 talked with Adepero Oduye about her role in The Falcon and the Winter Soldier
Quiz: find out your Shadow and Bone character
Amazon's Lord of the Rings series is set to cost $465 million for just the first season. (Think of how many second breakfasts that could buy!)
STEM/STEAM
50+ STEM Activities for the secondary classroom

We have selected over 50 activities that can be done in any classroom, with very little equipment.
Take a look
💻 Code at Home Activity: This week's activity stands up for Mother Nature by creating an environmental PSA for the #RestoreOurEarth campaign. 
​Layers of the Earth with LEGO
A very cool simulation of two supermassive black holes orbiting each other
​Newspaper Tower Challenge with recycled newspapers!
​Recycled Simple Machine with household materials!
Paper STEM Project for all of that recycled paper!
For You, the Librarian
MAY IS ASIAN AMERICAN AND PACIFIC ISLANDER HERITAGE MONTH!
It's almost May! Since May is Asian American and Pacific Islander Heritage Month, we pulled together our resources for the incredible titles by Asian and Asian American Voices on our list.

With the rise in hate crimes targeting Asian and Asian American communitites, it's even more important to share stories by and about Asian voices to foster empathy and make Asian young readers feel seen.
10 Words & Phrases You Might Not Know Are Racist
"Prenatal classes at the library? The Pikes Peak Library District partnered with Nurse Family Partnership to offer a six-week series of prenatal classes, covering everything from birthing plans to early literacy. Join us to learn more about this unique partnership."
Sign up at https://www.coloradovirtuallibrary.org/csl-news/upcoming-webinar-from-womb-to-sleepless-nights-prenatal-programming/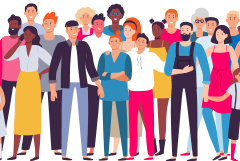 Looking for additional ways to celebrate diversity in your library? Check out our free Diversity Toolkit!
Sourcebooks announces a new children's imprint.
Kelly Jensen created a database of upcoming diverse books that anyone can edit, and Nora Rawlins of Early Word is doing the same
Harry Potter New York Flagship Store Will Finally Open This Summer
5 Ways to Make the Most of Story Time
How to Help Your Kids Process the Attacks on the AAPI Community
Let's make the world a better place, together. Here's somewhere to start: https://blacklivesmatters.carrd.co/ and anti-asianviolenceresources.carrd.co
The San Diego Public Library publishes its first children's book.
I'm your local pandemic children's librarian — how can I help?
Disney Publishing launches an adult imprint.
Racist kids' books raise racist kids: reading isn't neutral.
CRANFORD – The Cranford Public Library, in collaboration with the Cranford Unity Project and Downtown Cranford, created a special "Story Walk" in February that focused on themes of race and friendship.
The event drew hundreds of "listeners," including dozens of troops from the Girl Scouts of Cranford Service Unit 48. Story Walk participants visited different downtown locations and at each stop they learned a little more about the story which featured a tale of friendship that crossed racial divides.
Ms. Lauren Antolino, Children's Librarian at the Cranford Public Library, explained that the Cranford Public Library had already created two successful story walks in conjunction with programs sponsored by Downtown Cranford and the Cranford Unity Project.
https://www.tapinto.net/towns/cranford/sections/giving-back/articles/girl-scouts-of-cranford-learn-from-story-walk
Last thing
Sorry Eric: