You STILL Can't Beat FREE
We live in an age of what economists call "perfect information". This of course does not mean that the information we get is perfect, Instead, it means no hidden information. Perfect information more precisely means we all have access to instant information, understand its use as well as its plusses and minuses. But we also experience information overload, which is where we come in. And I'm here to help make your lives a wee bit easier, by finding all the free stuff! Ideas, downloads, and a touch of fun.
I hope you enjoy and utilize these resources. And of course, I hope you enjoy all the fun stuff, too!
Programming Ideas You Can Do!
I will come over to your library if you say you can't do any number of these…well…if you cover my expenses! ; ))
When I was an Art major, we were taught that a good artist borrows, but a great artists steals — so have at it!
East Hampton becomes life-sized Candy Land board to get families outdoors and engaged
https://www.wtnh.com/on-air/connecticut-families/east-hampton-becomes-life-sized-candy-land-board-to-get-families-outdoors-and-engaged/
Engineering Program Toolkit
by Brooks Mitchell
Project BUILD team members and partner libraries have developed a wide range of resources to support library staff . 
How to Make a Pressed Flower Bookmark
Creating a DIY pressed flower bookmark is a great rainy-day craft for everyone, so get outside, find some flowers, and get pressing!
Easy Robot Activities for Kids —
Marble Run Physics Lab — Give your kids the perfect outlet by encouraging them to be creative and messy with this fun marble activity! — Watch Now
DIY Rocket Launch! — have a blast launching a baking soda–⁠and-vinegar–⁠powered projectile —
CELEBRATE POETRY MONTH
WITH THE POEM EVERYONE IS TALKING ABOUT!
DISCUSSION GUIDE
The #DisruptTexts team has created another incredible guide! Download this discussion guide to introduce Amanda Gorman's ground-breaking poem, engage with the text, and extend the lesson.
News you can use!
ALSC is excited to announce the launch of its Book & Media Awards Shelf, a database driven website presenting a curated collection of books, recordings, apps, websites, and other media for children (birth to age 14). The Awards Shelf is a one-stop destination, delivering almost 2,000 ALSC award-winning titles, representing 100 years of awards history.
This new tool will help library staff, educators, and families find books and media that support their needs and appeal to their interests. Children's library professionals will find the Book & Media Awards Shelf another valuable resource for their media mentorship toolbox.
Title entries include annotations, genre designations, recommended age levels, and more, along with handy links for sharing and looking up titles at local libraries (via WorldCat). The intuitive database allows users to search in multiple ways—by genre, format, creator, award, and more.
We invite you to check it out at https://alsc-awards-shelf.org/. And please share it with colleagues! We welcome your feedback.
Questions? Please contact us at alsc@ala.org.
Library Journal shared their COVID-19 anti-xenophobia and anti-racist information resources, along with their COVID anti-Asian racism resources for K-12 students.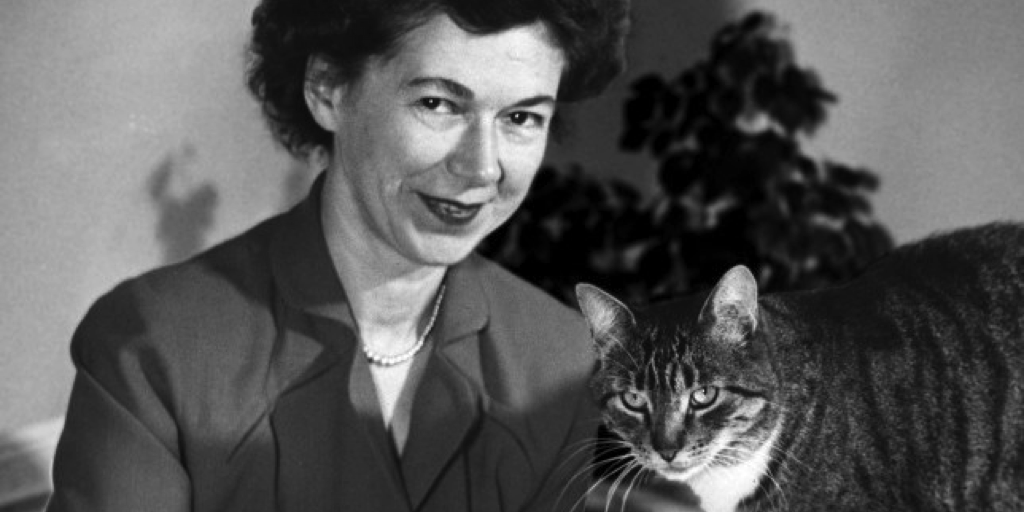 IN MEMORIAM: BEVERLY CLEARY (1916–2021)
Remembering Beverly Cleary, the prolific author of iconic children's classics including the Ramona Quimby books and Dear Mr. Henshaw.  She's best known for her children's literature, of course, but she also wrote Fifteen and a handful of younger YA books. And she lived to be 104! : 0
Bookmobile, food pantries partner to reach those in needThe Kent District Library Bookmobile has been visiting Michigan food pantries since 2019, but the pandemic has increased the importance of the partnership as a way to promote literacy, says Joyanne Huston-Swanson, operator of the bookmobile. Residents visit the vehicle before getting to the food, with as many as 10 food pantries visited each month to help connect adults with books and e-books, and offering take-home activity packs for younger readers.Full Story: WZZM-TV (Grand Rapids, Mich.)
Parks, libraries can work together for "a greater good"The public library and recreation and park systems in Lorain County, Ohio, have successfully collaborated on projects such as the "Little Library on the Lake," which provides sports equipment to be checked out using a library card. Officials recommend that partners start small, understand each other and communicate clearly to get good results.Full Story: Parks & Recreation magazine
Minecraft library hosts banned journalismMinecraft hosts a lot of kids' dream structures, but recently it added one that may interest citizens living in oppressive regimes: "Reporters Without Borders' Uncensored Library, a virtual hub housing a collection of otherwise inaccessible journalism from all over the world," writes Cian Maher. DDB senior creative Tobi Natterer notes that "countries with press censorship often [have] huge gaming communities," and Minecraft allows "players [to] write books in-game," meaning that work from slain journalists including Jamal Khashoggi is in the library — in Arabic and in English.Full Story: The Verge
Marvel Introduces First Gay Captain America
Marvel Comics is introducing the very first LGBTQ-identifying person to be Captain America in the upcoming The United States of Captain America. The comic, written by Christopher Cantwell and drawn by Dale Eaglesham, will follow Steve Rogers, Sam Wilson, Bucky Barnes, and John Walker as they search for Steve's missing shield. Along the way, they'll meet Aaron Fischer, the "Captain America of the Railways" who protects runaways and homeless youth. Aaron is openly gay. Issue #1 will go on sale June 2, just in time for Pride Month.
Candice Carty-Williams, Author of QUEENIE, is Writing a YA Book
…called Empress and Aniya. Candice Carty-Williams' debut novel Queenie was an instant best-seller. Now for her sophomore effort, the author is releasing a YA novel, Empress and Aniya. The coming-of-age story will follow two characters with drastically different upbringings (Empress and Aniya) who cast a body-swap spell on the day of their shared 16th birthday. Indie Publisher Knights Of will release the book as a small-format novella on October 7th.
20 Must-Read Stories You Can Read Online for Free
Want to read some truly spectacular stories… for free? Here's a collection of 20 free stories from FictionPress, a website for reading stories online.
Dolly Parton to Star in Her Own Comic Book
Iconic singer-songwriter Dolly Parton will be headlining her own Female Force comic book edition. The comic book series highlights women who have made a strong impact in the world. In becoming a part of the Female Force comics, Dolly Parton is joining other icons who have starred in the franchise: Mother Teresa, Kamala Harris, Tina Fey, Betty White, Michelle Obama, Gloria Steinem, Barbara Streisand, and Cher. Dolly's 22-page comic will be available both digitally and in print on March 31.
Prince Harry Offers Advice to Grieving Children in New Book
Prince Harry has written the foreword for a new book aimed at children with parents who died in the COVID-19 pandemic. The book is Hospital by the Hill, written by Chris Connaughton. In his foreword, Harry writes that the losing his mother Diana, who died in a car accident when he was only 12, left "a huge hole inside me." Harry also writes to the children readers, "I know how you feel, and I want to assure you that over time that hole will be filled with so much love and support."
THE BABY-SITTERS CLUB Adds Kyndra Sanchez to the Cast for Season 2
Production for the second season of Netflix's Baby-Sitters Club series is underway, and they've added a new sitter to the mix: Kyndra Sanchez has been cast as Dawn Schafer. Xochitl Gomez played the role of Dawn in season one, but Dawn had to be recast due to production scheduling conflicts. Gomez is currently filming the upcoming Marvel film Doctor Strange in the Multiverse of Madness as America Chavez AKA Miss America. Netflix released a video announcing the new casting decision, noting that Gomez will always be an important part of the Baby-Sitters Club family.
Books Coming to Life
Wiip Sets Up TV Series On Teenage Years Of British Crime Writing Icon Agatha Christie
New Immersive GOODNIGHT MOON Exhibit Opens in New York
New York collective Fort Makers has just opened a new, immersive exhibit for a limited time. Goodnight House is a collection of furniture and objects inspired by the popular children's book Goodnight Moon written by Margaret Wise Brown and illustrated by Clement Hurd. In a statement about the exhibit, Fort Makers Co-Founder and Creative Director Nana Spears said, "Goodnight Moon allows us to see through the eyes of a child, and instills in us essential tools for innovation. That's something worth celebrating."
How Star Wars' New Anthology Will Explore Holiday Cheer In The Galaxy Far, Far Away
A Star Wars holiday anthology? Why not! Star Wars: Life Day Treasury – Holiday Stories From a Galaxy Far, Far Away by George Mann and Cavan Scott will release later in 2021, and it will explore all of the various ways that the midwinter holidays are celebrated in the Star Wars universe. Check out the cover.
Tweens and Teens Interest
Gravity Falls: Okay, but seriously, have you watched this show? It's my favorite cartoon. Yes, I just rewatched it three weeks ago. Yes, it has been many times. No, I'm not sorry. I also made a playlist with 64 versions of the theme song.
YA adjacent but, have you heard of The Irregulars on Netflix? It's not based on a YA novel, but it's about a group of teens who team up with Sherlock Holmes and Dr. Watson to solve supernatural mysteries. Check out the trailer! It's streaming on Netflix now.
John Lewis' Posthumous Graphic Novel to be Published This Summer
Late civl rights leader John Lewis has a posthumous graphic novel set to be released this summer. Lewis's Run: Book One, which is a sequel to March, comes at a time where voting rights in his home state of Georgia are being heavily restricted, and more than 40 other states are also seeing similar restrictive efforts. In a statement released by the book's publisher Abrams ComicArts, Lewis said, "In sharing my story, it is my hope that a new generation will be inspired by Run to actively participate in the democratic process and help build a more perfect Union here in America."
The Shadow and Bone Trailer Dropped, and We Have Questions
Netflix dropped the latest Shadow and Bone trailer yesterday, and the fans have questions.
THE HATE U GIVE Director George Tillman Jr. Directing THE CROSSOVER for Disney+
George Tillman, Jr., director of 2018's The Hate You Give, is directing a new series The Crossover for Disney+. The series, which is a coming-of-age story about two basketball prodigy twins, will begin filming this June. The Crossover is based on the young adult novel of the same name by Kwame Alexander. Alexander will write and produce along with Damani Johnson and Dee Johnson. Bob Teitel and Jay Marcus are also producers on this project. No release date has been announced yet.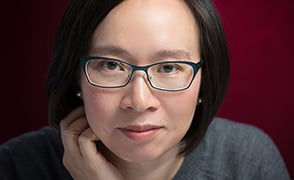 With her queer Asian characters, Malinda Lo is rewriting the rules of YA fiction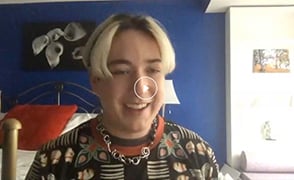 Vogue writer Christian Allaire discusses his new YA book and style inspirations
Alex Segura, Elizabeth Little and David Hahn's crimefighter comic, The Dusk, is being Kickstarted.
And just for fun…
Star vs. the Forces of Evil: Rewatch of this fabulous cartoon. Star Butterfly arrives on Earth to live with the Diazes, a Mexican-American family. She continues to battle villains throughout the universe and high school, mainly to protect her extremely powerful wand, an object that still confuses her.
Groan-worthy joke of the week:
Why do seagulls fly over the ocean? Because if they flew over the bay, we'd call them bagels.
And this is funny:
You have to love a sassy bird.