Or rather, books about voting.
How can we engage our young customers in the electoral process, and start imparting the importance of voting upon them at a young age?
This would be the time to do a mock election at your branch—Peanut Butter or Jelly? Chocolate or vanilla? I recall seeing this great blog that had a secret voting booth and everything!
But this year, however…EVERYTHING is different, again thanks to the pandemic.  One thing that remains, though, is that publishers put out election-friendly books for kids during our presidential election year.  And today, I'm going to take a look at a few of them.
First, for the picture book set: Jonathan London's Froggy for President. Froggy is so excited to run for class president that he leaves his house in only his underwear and is once again saved by his reliable mom.  Of course, Frogilina would run against him, and would have a reality-based platform.  Froggy, meanwhile, promises endless recesses.  The vote, however, is tied, and the two amphibians decide to work together.  Great message about cooperation and compromise.  Perhaps not a great expectation to set for real world electoral comparisons.
Lyla Lee's new Mindy Kim chapter book series broaches elections in her fourth installment Class President.  When the third-grade class president moves away, a special election is held to replace him.  Mindy has some great ideas but is afraid of giving a speech in front of the class.  She works to overcome her fears (practicing with stuffed animals, memorizing piece by piece) and even helps her dad confront his fears of haunted houses.  Best of all, Mindy learns that there is more than one way to be a class leader.
Olive from Kayla Miller's Click and Camp is now in sixth grade in the new graphic novel  Act.  When a friend doesn't go on a field trip due to financial difficulties, Olive decides to petition the school to change its ways.  When that doesn't work, she runs for student council while continuing to listen to the needs of her various classmates.  Unfortunately, buddies Trent and Sawyer are also campaigning.  Will the competition destroy their group of friends?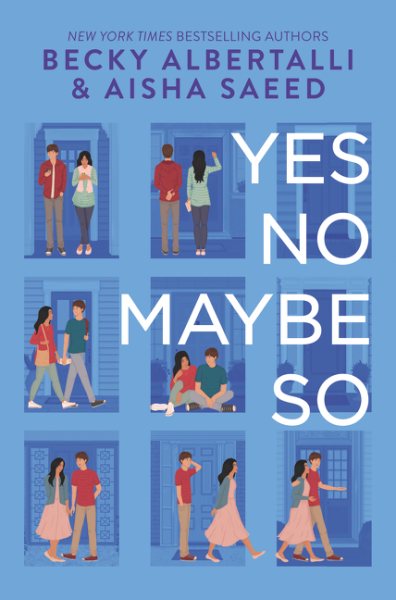 Finally, a teen title.  Yes, No, Maybe So by Becky Albertalli and Aisha Saeed stars shy Jewish Jamie Goldberg and Maya Rehrman, whose parents waited until Ramadan to tell her that they are separating.  Both teens volunteer for an unlikely candidate in their conservative neighborhood, going door to door to get out the vote.  This more realistic look into the American political landscape is a backdrop for growing social activism…and a possible growing romance.  
This post addresses the core competencies of IV. Knowledge, Curation, and Management of Materials.