You Can't Beat Free
I can't remember the first time I said "you can't beat free" as a librarian — I think it was 2003. 17 years later, it's still true. And public librarians – gosh – we can squeeze a nickle sideways, am I right? Well, if you're done squeezing blood from a nickle, try FREE on for size!
The Secret of My Success
The secret of my success has been my ability to not just grant write, brainstorm and work with some amazing teams. More often than not, it's my ability to locate free stuff. Lots of times, the free stuff snowballs into something mega, or just plain comes in handy. Many of my colleagues wonder how I've done it. It's not that I fall backwards into free things for libraries. Oh contraire. Sorry, it's a lot of work.
Step One?
"Oh, good!", I hear you say. It's as easy as step one, etc. Well…if I had to pick a step one, it'd have to be signing up for every possible mailing list from publishers, blog posters, authors and more. And please take a leaf from the hit movie "Yes Man" and say "yes" to many, many things. It really does pan out and often. If this is sounding like an infomercial, let me know in the comments field.
Where to start then? Want free books – and not just ARCs? You gotta sign up!
Book Riot — you're going to have to wade through their content to get to the contests for free books. But more than just that, they have stuff like this: Ideas for celebrating Library Card Sign Up Month during a pandemic. And much more! Like this! —
First Book Marketplace — they JUST came out with a

free ebook library

!
Red Tricycle — okay, not so much free stuff, but a bundle of wonderful ideas on a very frequent basis — sometimes free stuff
Blogs about books — hey, if you go to a blog about books and simply ask how to get free books, they will likely tell you the following: write content for us and we'll give you free books! Try it! Catch my book reviews on CuriousCity.
Penguin Classroom — author videos, book trailers, book buzzes, thematic webinars on demand, discussion questions, activities, and state award reading lists

Curious City — yeah, not a misprint. Lots to tell you about this amazing site! Book contests, book teasers, discussion guides, free finger puppets, lesson plans, audiobook excerpts and tons more. One stop shopping, man, for free stuff.
TheMailbox.com has free stuff for youth services folks all the time! Writing prompts, lesson plans, worksheets, and more reproducibles you can shake a toner cartridge at!
DK Publishing pushes free stuff every week — like this!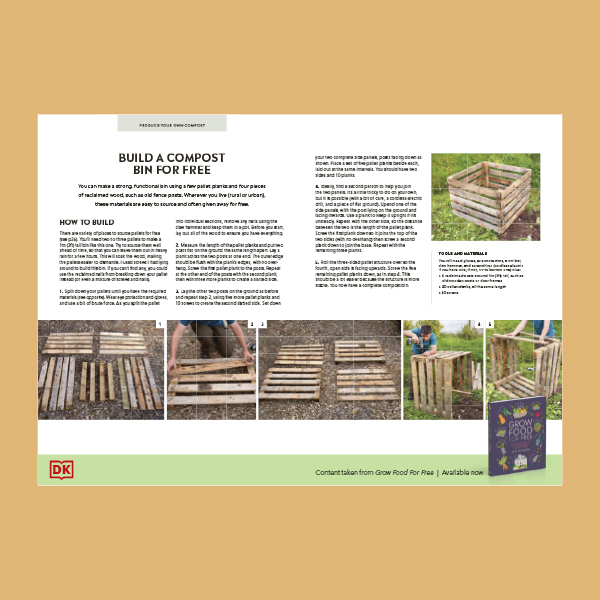 It's hard to thank a pandemic for anything, but in this case:
Brooklyn Book Festival Goes Virtual (Now We Can All Attend)
No lines, nor having to pick between two events running at the same time: this year's Brooklyn Book Festival has gone virtual and free. From an entire day dedicated to YA, reading from canoes, author readings, Carousel Comics graphic night and much more the event will take place September 28th-October 5th virtually for its 15th year.

Using Your Tongue and Sticking Your Hand Out
Using the tongue in your head and or sticking your hand out usually bears fruit. Asking not just your local Friends of the Library group, but the public in general for donations of specific items will yield items you can use. Egg cartons, toilet paper rolls – once you get on a patron's mailing list for such items, you will be set for life — and then some. But beyond repurposed craft materials, consider the folllowing:
Example: Free Comic Book Day
At one library I worked at, we held a free comic book day program using comics that had been donated by local comic books stores and even a few private collectors. At the very end of the program a library user indicated, "Hey, I didn't realize you did this". For the next year's event, he donated a pallet of hundreds of comics! We had enough for two more years!
Be Creative, Persistent and Consistent
Being creative means to think about how you could utilize donated items when they appear in your path. This means, keeping your radar on all of the time, even when your hands aren't on the book cart.
Example: a local store was being refitted. I can neither confirm nor deny that their dumpster of old shelving and display units may have been utilized by a nearby librar(ies).
Example 2: even if a store does not ask for grant applications, try anyway! I asked my local UPS Store to sponsor our comic book collection in exchange for sending fax and notary requests their way (at the time our library did not offer fax service and still does not offer notary services). The upshot? Free comics every month to keep our collection up-to-date!
Being persistent means not giving up. If one group or patron says "no", try try again.
Being consistent – once you've sent out your feelers, you are not done. Keep on keeping on. Even if the stuff you yield is not useful to you right away, you have a whole community of teachers and fellow librarians you can share the proverbial wealth with.
Be Generous
By all means, be generous with what you yield. Never hoard. And incidentally, when you are generous, oftentimes it comes back to you ten-fold.
Example: One patron requested old newspapers and boxes from us. We gladly save them for her. Lo and behold, when we started planning a community garden, she was right there with plants for our garden. See?