The ALSC Advocacy and Legislation Committee recently distributed a survey to learn which of the existing advocacy resources are helpful and your current go-to resources for advocacy information. With Virtual Library Legislative Day (VLLD) approaching (May 1-5, 2017), the committee wanted to know what was already useful and whether members were aware of the resources already available before developing even more resources. What we learned from the survey is that an overwhelming number of respondents (90%) have not participated in a VLLD. Two common reasons for non-participation (besides lack of support from library administrators) were lack of awareness about the event and lack of time. This post aims to address both of these issues and put you on the path to participating in VLLD.
Admittedly, the advocacy and legislation sections of the ALA website are overwhelming especially if you're just getting started with advocacy work. So what do you need to know to get started?
What is VLLD?
Simply put, VLLD is an opportunity for ALL library supporters to participate in NLLD on a virtual level.
When is VLLD?
May 1-5, 2017
Do I need to register?
It's to your benefit to register for VLLD because you'll receive resources and talking points to support your advocacy efforts for the week. It's FREE and takes less than 1 minute!
What am I advocating for, exactly?
If you visit ALA's Office of Government Relations website, you'll find a list of key issues for which you can advocate. However, those issues may not apply to your library or the information needs of your community. My suggestion is to keep it local and keep it personal.
Keep it local by focusing on the issues of importance in your state. How do you find those issues? Visit the advocacy page of your state library association's website – here's a list of associations. Ideally your state association has a document detailing key issues, like this one for Louisiana.
To keep it personal, think about your library users and the impact your library has on their lives, and write 1 or 2 impact statements that you can share with your legislators. If you're at a loss for words, ALSC's Public Awareness Committee created a great elevator speech infographic you can use as a template. Also while you're keeping it local and personal, invite legislators to visit your library or to attend a program that you feel highlights how your library serves the community.
This seems like a lot of work, how do I find the time?
Yes, well, this will take some time and you may need to devote some personal hours to this work. There are social media tools to make it manageable.
Since VLLD occurs online, you'll obviously need a Facebook and/or Twitter account; I do most of my library advocating on Twitter so the following applies to that platform.
Start by searching Twitter for the hashtag #NLLD17 or bookmark this link so you can easily follow the action and retweet throughout the week.
Sign up for Hootsuite or some other social media manager to make this work super easy. With your Hootsuite account, you can schedule your VLLD tweets. This is the set-it-and-forget way of tweeting for busy folks. Take an hour to set up tweets to post throughout the week of VLLD; tag legislators and use #NLLD17 so others can find your tweets. Not sure what to tweet? Refer back to your impact statement, elevator speech, and the data provided by your state library association. Everyday Advocacy has a list of sample tweets, which will be updated for NLLD 2017, and ALA's Quotable Facts about America's Libraries has been updated for 2017 with plenty of data to share in tweets.
Another set-it-and-forget-it way to show your support for libraries is to sign up for the Thunderclap campaign ALA has running right now for NLLD. How it works is you give the app Thunderclap permission and access to post one message from your Twitter, Facebook, or tumblr account on May 1st. Here's the link: https://www.thunderclap.it/projects/54983-fight-for-libraries?locale=en, sign up now.
Are you ready to plan for VLLD?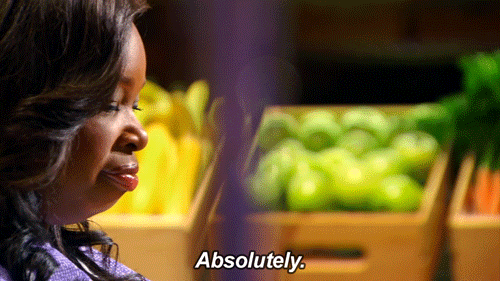 You've marked your calendar for May 1-5th. You'll contact your state library association for the lowdown on library issues. You'll prepare a few impact statements to share via Twitter. You'll schedule advocacy tweets or sign up for ALA's Thunderclap. And you'll bookmark the Everyday Advocacy website for additional resources.
Leave a comment after VLLD to let us know what worked and didn't work for you.
*********
Africa S. Hands (@africahands) co-chairs the ALSC Advocacy and Legislation Committee.