How do you select the right picture book to read to an audience of children with special needs?  A few years ago, I blogged about tips and strategies for those of us selecting books for special needs storytimes.  While I still use this criteria today, now I've come across a slight problem.  I will admit, it's not exactly a problem…  With all the fabulous picture books published every year, how do you even begin to choose what to use for storytime?  This list is just one place to start.  So, whether your library hosts its own Sensory Storytime program, you're just searching for books to read to an inclusive audience, or you're just looking for a great readaloud, this list is for you!
Animals
Dear Zoo by Rod Campbell
Dog's Noisy Day by Emma Dodd
Jump! by Scott Fisher
Ribbit! by Rodrigo Folgueira
Ah Ha! by Jeff Mack
Brown Bear, Brown Bear, What Do You See by Bill Martin
Stick! by Andy Pritchett
I Went Walking by Sue Williams
Colors
Dog's Colorful Day by Emma Dodd
Wow! Said the Owl by Tim Hopgood
Pete the Cat: I Love My White Shoes by Eric Litwin
Cleo's Color Book by Caroline Mockford
What Makes a Rainbow by Betty Schwartz
Knock! Knock! By Anna-Clara Tidholm
The Deep Blue Sea: A Book of Colors by Audrey Wood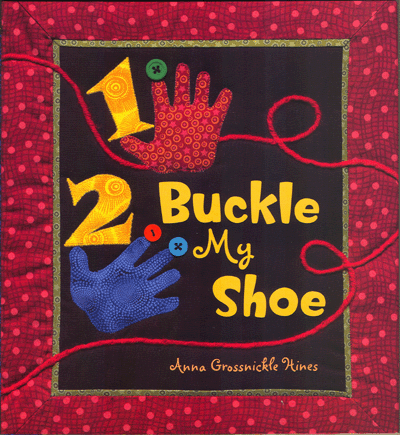 Rhymes & Songs
Itsy Bitsy Spider by Richard Egielski
One, Two, Buckle My Shoe by Anna Grossnickle Hines
Five Little Ducks by Annie Kubler
We're Going on a Bear Hunt by Michael Rosen
Down by the Station by Jennifer Vetter
If You're Happy and You Know It by James Warhola
The Wheels on the Bus by Paul Zelinsky
Renee's Favorites
Go Away, Big Green Monster! by Ed Emberley
A Closer Look by Mary McCarthy
If You Give A Mouse a Cookie by Laura Numeroff
Not a Box by Antoinette Portis
Wave Goodbye by Rob Reid
Press Here by Herve Tullet
Banana! by Ed Vere
What are some of your favorites?  Share them below!